sport
Zlatko Yankov for the new player in Levski: He can play great football, he will fit Stoilov's style – BG Football – efbet Liga
Levski pulled off a major transfer coup on Friday, bringing in Nigeria international Abdullahi Shehu. The 29-year-old footballer can play in three positions – defensive midfielder, right back and central defender. The African has a solid record and has 41 caps for his homeland, and has also played for Anorthosis, Bursaspor and Omonia Nicosia. In the Turkish club, he meets the legend of Bulgarian football, Zlatko Yankov, who is the team's assistant coach in 2018.
Gong.bg contacted Yankov, who gave his opinion on Shehu's qualities. The former Levski footballer revealed that he found out about the transfer of the Nigerian from our media, after which he called Tsanko Tsvetanov to congratulate Abdullahi Shehu.
"This is definitely a very good transfer for Levski. When I went to Bursaspor, he had an injury, but then he showed very good qualities. For me, he is best in midfield. However, our coach in Bursa started playing him as a right winger full-back because the starter was injured. As a right-back he did very well. He has great speed, in our team he was one of the two fastest. He also has a good cross, one-on-one is also good. He reads the game very well as a midfielder, includes in attack, and in addition, he bravely engages in single combats. He has an excellent character, trains well and is not one of those footballers who cause problems," Yankov told Gong.bg.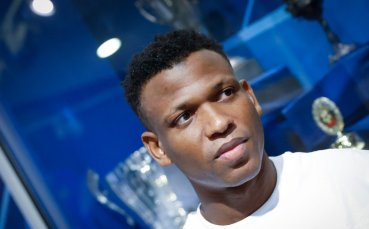 "They didn't ask me for my opinion from Levski. I saw about the transfer on Gong.bg, then I called Tsanko Tsvetanov to congratulate him. Shehu can also be a leader on the pitch. He showed it. I'm sure he can plays great football and will fit the style of Stanimir Stoilov. He can help Levski a lot, as long as he first shows the qualities he has. If everything is fine with him, why not Levski make money from a future transfer", added the legend of the Bulgarian football.