Director Olivia Wilde's Don't Worry Darling is among the titles expected to appear before the end of the year, but aside from whether it will be any good as a film, it's causing news surrounding the production itself.
And mostly with why actor Shia LaBeouf is not part of the cast.
It is known about the film that Olivia Wilde herself was originally supposed to play the main role of Alice – a housewife from the US suburbs sometime in the 50s, who begins to doubt her husband Jack and the whole environment around them.
However, she subsequently decided that Alice and Jack should be played by much younger actors, targeting the roles of the talented British Florence Pugh and the singer Harry Styles, who is also trying to break into the cinema.
Since he was on tour at the time, Wilde decided to cast Shia LaBeouf as a replacement.
And although everything started as planned, it later became clear that the actor was not suitable for the film, which is why he was released. And while LaBeouf was initially thought to have left on his own, the director told Variety earlier this week that she fired him because of the way he behaved on set.
"I say this as someone who is such a fan of his work. His process was not conducive to the ethos I require in my productions," Wilde told the publication.
Don't Worry Darling is one of the most anticipated films of the year, and it could elevate Olivia Wilde as one of Hollywood's most respected directors.
Creating a safe environment of trust is "the best way to get people to do their best work," she said, adding that her responsibility to the production and cast was to protect them, implying that LaBeouf's behavior exposed the team at risk.
According to the magazine's sources at the studio that worked on Don't Worry Darling, LaBeouf was indeed fired from the project.
One of them claimed that the parting with the actor was more like a collective acknowledgment that LaBeouf's acting style was not suitable for Wilde's approach as a director.
However, the actor later came out with a different version of the events, and according to him, he left on August 17, 2020 "due to lack of sufficient time for rehearsals".
As proof of his words, he sent Variety two emails he claims to have sent to Olivia Wilde in the days after the magazine's initial article appeared.
"We both know the reasons for my departure. I left your film because I and your actors could not find time for rehearsals," the actor wrote in the letters.
He also claimed to have met with Wilde in Los Angeles to discuss his departure. Later that evening, she texted him:
"Thanks for including me in your thought process. I know it's not nice. It's not nice to say no to someone and I respect your honesty. I'm honored that you wanted to go there with me to tell story with you. I'm truly sorry because it could have been something special. I want to make it clear how much it means to me that you trusted me. It's a gift I'll take with me."
LaBeouf claims he left the very next day, August 17.
In his email to Variety, he also included a video that Wilde had sent him on August 19, 2020 – two days later. In the video, which Wilde shot while driving, she explains to LaBeouf that she's "not ready to give it up yet." She also hints at the tension between LaBeouf and Florence Pugh.
"You know, I think this might come as a wake-up call to Miss Flo, and I want to know if you're willing to try this with me, with us. If she really commits, if she really puts her mind and heart into this, into this moment, and if you can reconcile… I respect your point of view, I respect hers, but if you can do it… What do you think? Is there hope? Will you let me know?", says Olivia Wilde.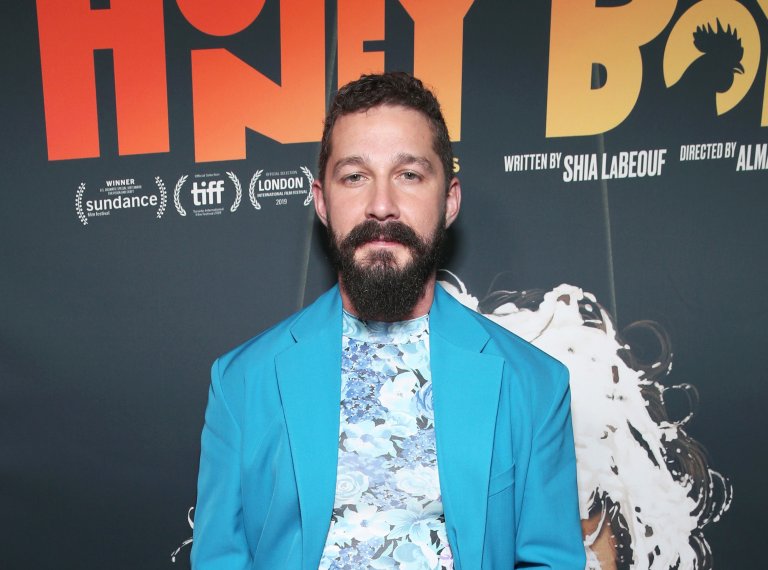 Photo: Getty Images
Shia LaBeouf has long had a scandalous reputation in Hollywood, which was only strengthened by accusations of violence and harassment by his ex-girlfriend – the singer FKA Twigs.
In another message, sent sometime between August 16 and August 20, Wilde sent another message to LaBeouf.
"You don't have to be in my movies, but never doubt me. I promise. It means something to me," the director wrote in it.
In the letter LaBeouf sent to Olivia Wilde, he wrote that while he was flattered by the definitions she gave of his acting, he was deeply troubled by the narrative she had set about his exit from the project.
"If lies are repeated publicly enough, they become truth. So, it's much harder for me to crawl out of the hole I've dug myself with my behavior so I can provide for my family," he wrote.
He reminds Olivia Wilde that if he had been fired, there would have been records of it. The actor admits that he understands how attractive it seems as an idea to spin the story this way, but asks the director, as a person with an eye for justice, to make amends publicly.
"I hope none of this affects you negatively and that your film is successful in all the ways you want it to be," LaBeouf concluded in his letter.
.