world
Who are the heirs to the British crown after Charles III
After the death of the longest-reigning British monarch – Elizabeth II, the throne was automatically passed to her first-born son – Charles, who is now King Charles III.
But how does the line of succession of the British royal family go next?
It is clear that William, the first-born son of Charles and his late ex-wife Princess Diana, is the new heir to the throne. After his father became king, William and his wife Catherine automatically inherited the title of Charles and his current wife and now Queen Consort Camilla – Dukes of Cornwall. Until now they were Dukes of Cambridge, retaining those titles as well.
In addition, the king also gave them the titles of Prince and Princess of Wales. The previous Princess of Wales was Diana, and out of respect for her, the title was not given to Charles' second wife, Camilla.
William was born in 1982 and has the highest educational degree in the royal family – a Master of Arts. He was part of the Army from 2006 to 2013 and participated in over 150 helicopter operations.
He has been married to Kate Middleton since 2011. They have three children – George, Charlotte and Louis, who are now the Prince and Princess of Cambridge and Cornwall.
The family lived in Windsor, and it was the fact that the children went to a new school that explained why Kate did not travel with William to Scotland when Elizabeth was on her deathbed.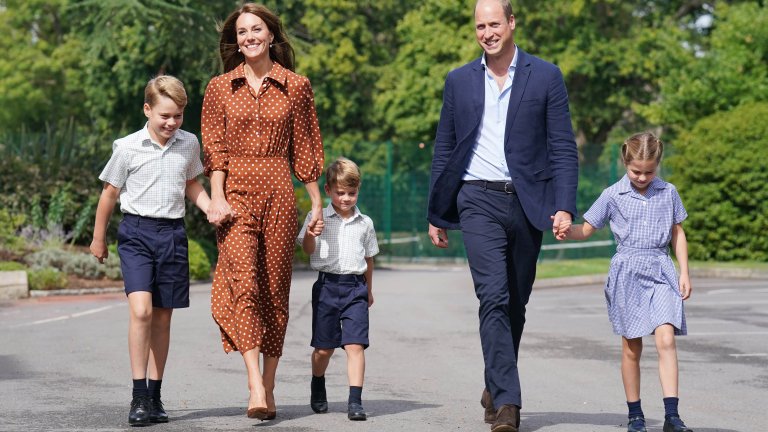 Photo: Getty Images
According to the rules of succession in the British royal court, the second in line for the throne is precisely the first-born son of William and Kate – the currently 9-year-old Prince George.
He was born in 2013 and, following his grandfather Charles and his father William, should become the 43rd British monarch since William the Conqueror.
His sister, Princess Charlotte, born in 2015, is third in line to the crown. Just 4 years before her birth – in 2011, the British monarchy abolished the rule that gave priority to male heirs over their sisters, even if they were younger.
Therefore, the youngest child and second son of the Prince and Princess of Wales – Louis, is fourth in line. He was born in 2018.
Only after the children of William and Kate, fifth in line, is the younger son of Charles and Diana and brother of the Prince of Wales – Prince Harry.
Harry was born in 1984 and he and his wife Meghan Markle are both the Dukes of Sussex. After Elizabeth's death, their children, Archie and Lilibeth, became Prince and Princess of Sussex.
Harry has also served in the military, including a four-month deployment to Afghanistan in 2007, from which he was withdrawn due to security concerns.
Since 2018, he has been married to the American Megan McRall, and two years later the couple announced that they were retiring from the royal court and left for the United States.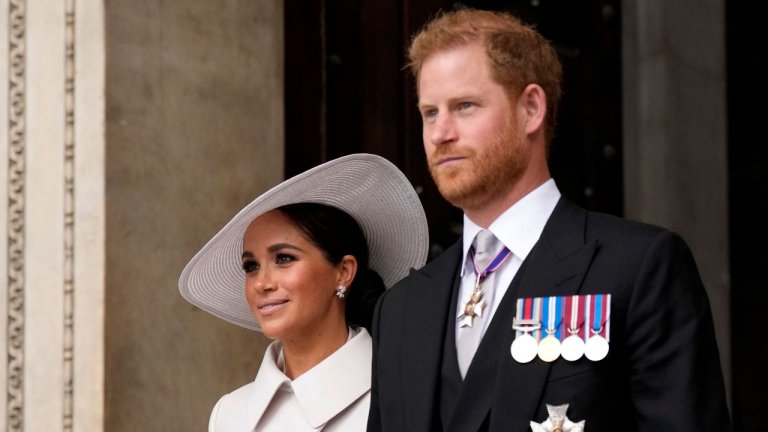 Photo: Getty Images
Next after Harry is his son Archie Mountbatten-Windsor, born in 2019, followed by his sister Lilibeth, born in 2021 in California.
Due to the recent operation of the rule of preference for boys, the next, eighth, in the line to the throne – after the children and grandchildren of Charles, is the second son of Elizabeth – Prince Andrew, although he is the third child – he was born after Princess Anne.
The Duke of York relinquished his duties as a full member of the royal family back in 2019, but that year he was officially stripped of his military titles and royal titles by his mother, Elizabeth.
Andrew is accused in a sexual assault case involving financier Jeffrey Epstein. Australian Virginia Giuffre claims she "was provided" for Andrew by the late billionaire Epstein when she was 17. Epstein hanged himself in prison in 2019 after being convicted of providing women for sex to the rich and famous .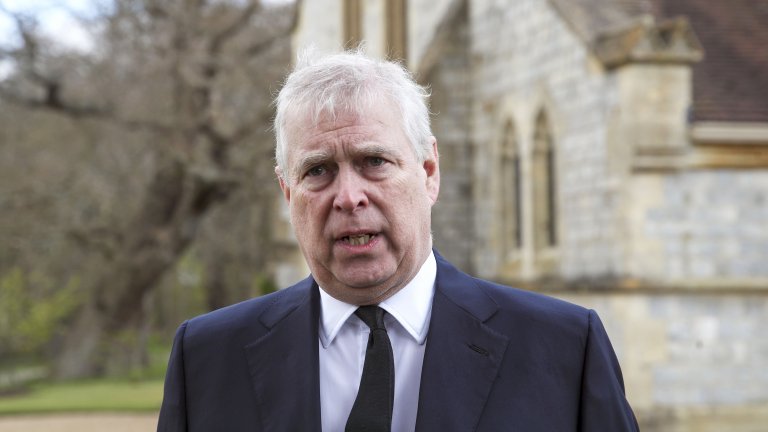 Photo: Getty Images
Andrew has two children with his ex-wife Sarah Ferguson – Princesses Beatrice and Eugenie.
Beatrice, the ninth in line, is married to businessman Edoardo Mozzi, who deals in real estate. In 2021, their daughter Sienna Elizabeth was born, who is tenth in line to the throne.
Beatrice's younger sister, Yuzhenie, is 11th, and her son August Philip, born this year, is 12th.
The 13th is Elizabeth's youngest son – Prince Edward, Earl of Wessex. His children, James and Louise, followed.
Only 16th in line is Elizabeth's only daughter, Princess Anne, after her brothers and their children and grandchildren.
Anne competed in the 1976 Olympic Games in equestrian sports, and two years before that she experienced a kidnapping attempt. From her first husband – Captain Mark Phillips, she has two children – Peter and Zara. Army officer Phillips refuses a royal title, and Anne does not want one for their children either.
.