sport
Tsanko Tsvetanov: Football players from Europe will have an advantage in Qatar, I am disappointed with the work ethic of the Bulgarian players – Football World – World Cup
The assistant coach of Levski – Tsanko Tsvetanov, spoke to Gong.bg about the upcoming World Cup 2022. The specialist gave his opinion on the forum in Qatar, revealing what he will watch with the greatest interest in the Asian country. He shared that he is disappointed with the work ethic of the Bulgarian footballers, but hopes that Bulgaria will qualify for a major forum as soon as possible.
"I'm busy enough at the moment that memories of past World Cups don't come up. This championship is at an unusual time for me, maybe it doesn't have the same thrill that there is for a World Cup in the summer. I associate the World Cup with summer, good weather. Now at the moment there is no way for a person to feel liberated and free. I don't think I'm the only one. For the first time, the World Cup is being held at this time of the year, and it will seem a little strange to people who have built lasting habits," began Tsvetanov.
"On the one hand, during the championship in November and December, the players must be in their best shape. We used to complain that before the World Cup in the summer, the players who play in the leading championships are exhausted and tired. We will see if they will be in better condition now."
"I think the injuries are happening not only because of the World Cup, which is at the moment, but because of the number of games that the leading players are playing. I think this is a big problem for football. Two good things have happened – I see that coaches now have the right to five substitutions and there can be more players on the bench and there should be more interchangeability between them."
"We hear more and more regularly that football is more about money than the health of the players. Apparently football has become such a business and it is interesting enough. For this reason, there is less and less thought about football players and football things, and about business. But all of us who are participants in this football business earn better. The truth is somewhere in the middle. If we want to continue to earn more and more, we will have to consider the business. I think that this is the development of humanity, not just football, which is why football cannot stand aside from it," the specialist also commented.
"I will be interested in what form the top players will be in." Also, teams have quite a bit of time to work together. We'll see how that plays out. I imagine that the players who play in Europe will be in better condition as they are used to playing team, organized football. They will be able to perform better because there will not be enough time to prepare purely tactical things. The championships ended on the 12th and the Worlds started on the 20th. For me, it will be interesting from this point of view how the teams will perform".
"Bulgaria's non-participation makes me one less favorite team. My second favorite team Italy is not participating either. I can only cross my fingers that some European team becomes World Champion. Before every championship, the favorite is Brazil, and not all championships are won by Brazil. It would be good for a legend like Messi to end up with a World Cup, but I'm not too sure that will happen."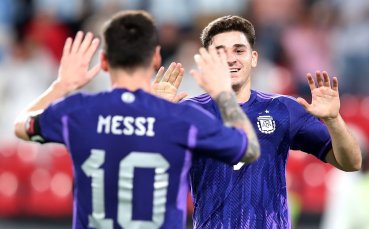 "The trend in world football is to play ever younger, ever healthier and ever higher footballers. Football is becoming more and more athletic. It is most normal that the younger you are, the stronger you are. I will watch with interest. The powers are pretty even. We will see a lot of footballers that we see every Saturday and Sunday in the leading leagues".
"I don't know about disappointment. I dare not say. This question is slightly non-specific for me. I'm waiting for the World Cup to see who will perform the best. Once you participate in the World Cup, there is no room for disappointment."
"Everything is possible, but everything is in theory. I think practice will show that favorites will remain favorites. I don't think the Asian players are ready to handle the pressure that will come their way. Separately, I don't think they have enough qualities," he added.
"Teams in Europe are much more used to playing team football and are much more willing to subdue their own egos for the sake of the team. African players do not have such a strongly expressed collective feeling, but have more egos. Where there is more ego and there are more individualities and less collective, it is more difficult to get results."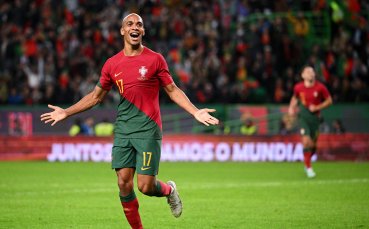 "To do well at the World Cup you need to have a team spirit and have enough players to match the level of a match."
"I hope that Bulgaria will participate in a major forum as soon as possible. So as I see the number is increasing, however for us the ranking remains further. Now there is some positivism in the national team. Let's keep this thing going. Given that half of the teams from Europe qualify for the European, and we cannot, it becomes even more difficult for the World. I think the World Cup will be a distant future for the national team. We talk a lot and work little. When we start working as hard as we talk, then we'll have a chance. I am disappointed with the work ethic of the Bulgarian footballers. By work ethic, I mean the desire for development and self-giving," concluded Tsvetanov.