"What has always driven me in my work is the characters. I often tell people on my team – go out into the real world and find real models for my writers. I don't change the structure of the script. I'm guided by it, but using my reading.
That's always been my mantra and what I've been passionate about. Through movies, I educate and entertain myself in worlds that I wouldn't be able to touch if I wasn't a director. If you look closely at my characters, no matter how positive they are, they always have their dark side.
I think there are two ways to look at fear. The scariest thing I've ever done in my life is make movies. Every morning before I shoot, I wake up an hour or two before the alarm clock. That's a good thing. Fear motivates me. I enjoy this fear. I'm a pervert in a way.
I climb rocks all the time in my life. When I finish a movie, I go to Yosemite Park and hang off a cliff. This fear is palpable. It is real and abstract at the same time. That's the scariest thing," says the director.
It has been 10 years since the suicide of Hollywood master Tony Scott


Director Tony Scott attends the world premiere of Touchstone Pictures' 'Deja Vu" at the Ziegfeld Theater on November 20, 2006 in New York (Photo: Getty Images)

On August 19, 2012, Tony Scott parked his car on the Vincent Thomas Bridge. The director of cult Hollywood movies gets out of his car and steps over the railing. According to an eyewitness, Tony did not hesitate to jump.
A short time later, the Los Angeles Coast Guard found the body, and in his car they found a farewell letter addressed to the family.
In November, his brother Ridley Scott admitted that Tony had been battling cancer for too long, and his family preferred to keep it all a secret.
Days later after the fatal jump, an autopsy confirmed: Tony committed suicide. A misdiagnosis of a severe and incurable disease may have prompted him to choose death.
The autopsy surprisingly found that he had not suffered from anything serious during his lifetime, apart from his brain disease some time ago. However, Tony Scott managed to overcome him. The cause of death was solely the injuries sustained in the jump from the bridge in the quiet Sunday harbor of Los Angeles.
On October 22, 2012, the Los Angeles County Coroner's Office announced the cause of death as "multiple blunt force trauma". Therapeutic levels of mirtazapine and eszopiclone, drugs that induce suicidal thoughts, were found in his body. A medical examiner's official stated that Scott "did not have any serious medical conditions" and that "no anatomical evidence of neoplasia (cancer) was found."
Neither the police nor the family have disclosed the contents of the notes he left.
Tom Cruise, Val Kilmer, David Bowie and other actors who participated in Tony Scott's films cannot explain his fatal decision, and after the information that it was a mistake, they are downright shocked.
Among Tony Scott's favorites was the actor Denzel Washington, who played in four of the director's last five films. Denzel took the news of his senseless death very hard.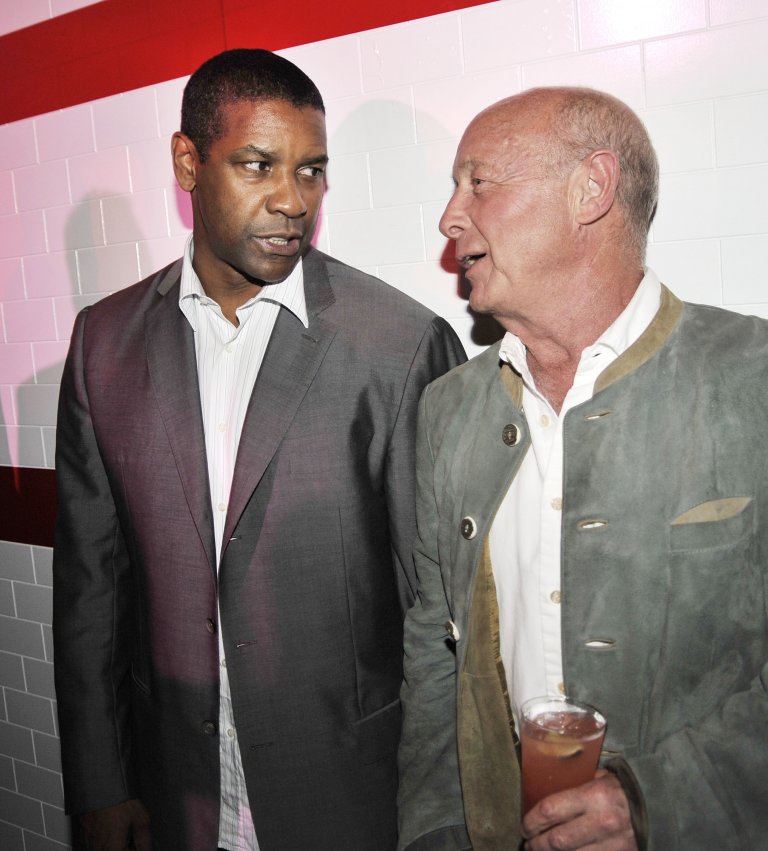 Denzel Washington (left) and director Tony Scott pose at the afterparty for the premiere of Columbia Pictures' 'The Taking of Pelham 1 2 3' at the Village Theater on June 4, 2009 in Los Angeles, California (Photo: Getty Images)

After filming Unstoppable, Tony Scott said of Washington, "Denzel, like most people, has a fear of heights, yet he stood 25 feet up on a train going 50 miles an hour. Trust me, that's not It wasn't easy at all. We ended up mixing the footage of the actors with the stunts and I think it turned out great.
Apparently, the director himself was not afraid of heights when he chose to fly to his death from as many as 56 meters…
Tom Cruise, Christian Slater, Val Kilmer, Eddie Murphy, Denzel Washington, Gene Hackman, Elijah Wood, Dane Cook, Dwayne Johnson, Stephen Fry, Peter Fonda, Keira Knightley and many others pay tribute to him.
Cruise described Scott as "a creative dreamer whose impact on film is immeasurable."
Denzel Washington says: "Tony Scott was a great director, a true friend, and it's unimaginable to think he's gone now."
Charles Sturridge adds that Scott is "a brilliant British director with an extraordinary ability to create energy on screen, both in action and character".
Anthony David "Tony" Scott is a Golden Globe, BAFTA and two Emmy Award winner.
Famous films directed by him are "Top Gun", "Beverly Hills Cop II", "Days of Thunder", "True Romance", "Spy Games", "Man in the Gun", "Deja Vu" and others. Sam has directed more than 20 films and television shows, and has produced over 50.
His work also includes the action "Unstoppable" with Denzel Washington, with whom they shot several other films: "Scarlet Tide", "Man in the Gun", "Deja Vu" and "The Pelham 123 Strike". Scott is a director and of hit films such as The Fan (with Robert De Niro) and Public Enemy (with Will Smith).

Brad Pitt (left) and director Tony Scott attend the premiere of the film Spy Games on November 19, 2001 in Los Angeles (Photo: Getty Images)

The career of the British director has always been in the shadow of his brother Ridley Scott, known for such hits as "Gladiator" and "Heavenly Kingdom". Ridley Scott has a whole collection of Oscars, unlike his brother Tony.
He was born in North Shields, Great Britain, on July 21, 1944. He was the youngest of three sons of Elizabeth and Colonel Francis Percy Scott, who served in the Royal Army.
Tony followed in his older brother's footsteps, studying at Grangefield School, West Hartlepool College of Art and graduating from art school with a degree in Fine Art.
At the age of 16, he appeared in the short film Boy and Bicycle. This is the directorial debut of his brother Ridley, who is 23.
Tony Scott continued his art studies after failing to get into King's College London.
Again following in Ridley's footsteps, Tony later graduated from the Royal College of Art, although he intended to become an artist.
"My goal was to make films, but I got into commercials. I did them for 15 years, I was quite prolific and that was kind of my training ground.
For the big Hollywood action figures to come…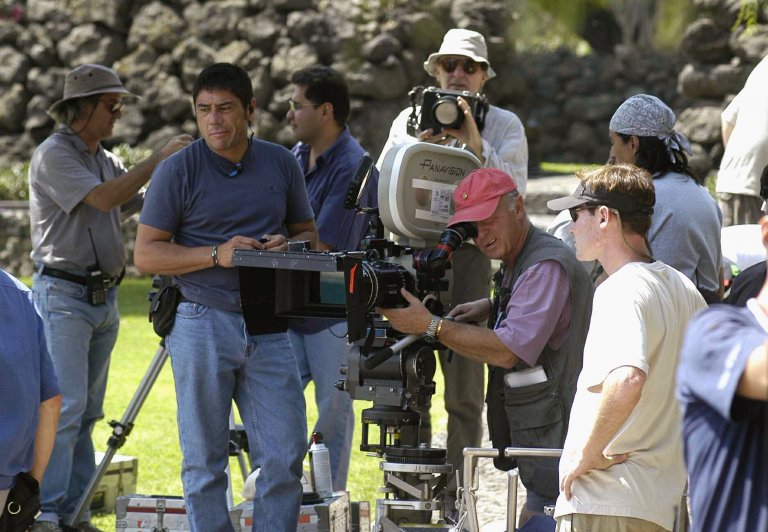 Director Tony Scott films a scene from 'Man On Fire' at a sports club on May 5, 2003 in Mexico City, Mexico (Photo: Getty Images)

After the stellar success of "Top Gun", Scott found himself on the list of action directors of Hollywood. In 1987, he teamed up with The Simpsons and Bruckheimer to direct Eddie Murphy and Brigitte Nielsen in the long-awaited sequel, Beverly Hills Cop II, which left critics on edge but was among the top-grossing films of the year.
In 1993, Scott directed the $13 million True Romance, based on a script by Quentin Tarantino. The cast includes Christian Slater, Patricia Arquette, Dennis Hopper, Christopher Walken, Gary Oldman, Brad Pitt, Val Kilmer and others. For his next film, Purple Tide (1995), Scott again worked with producers Don Simpson and Jerry Bruckheimer.
The underwater thriller starring Gene Hackman and Denzel Washington was critically poorly received, but commercially it "performed" too well.
Scott married three times. His first marriage in 1967 was to popular BAFTA Award winning designer Geri Baldi (1944-2007). Divorced in 1974. His second marriage was in 1986 to advertising executive Glynis Sanders. They divorced a year later when his affair with Brigitte Nielsen (married to Sylvester Stallone at the time), whom he met on the set of Beverly Hills Cop II, became public knowledge. Tony subsequently met film and television actress Donna Wilson, who was 24 years his junior, on the set of Days of Thunder in 1990. They married in 1994. She bore him twin sons, Frank and Max, in 2000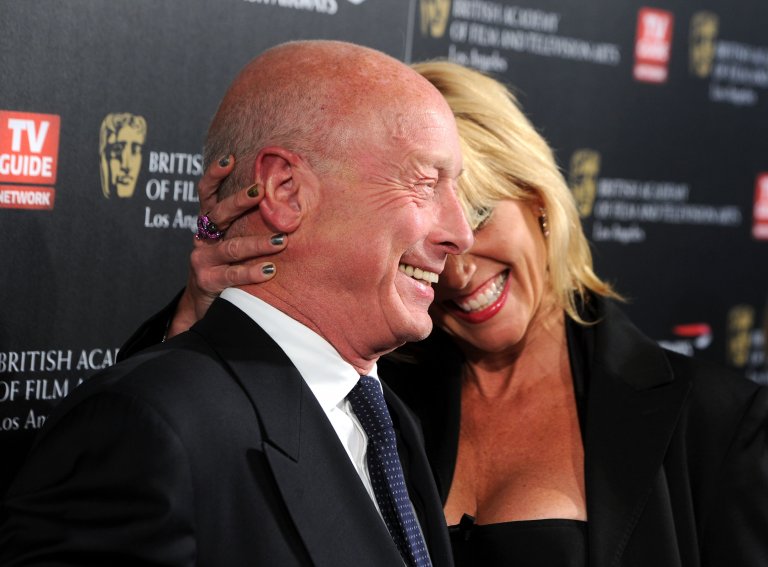 Director Tony Scott and his wife Donna Scott arrive at the 2010 BAFTA Britannia Awards held at the Hyatt Regency Century Plaza on November 4, 2010 in Century City, California (Photo: Getty Images)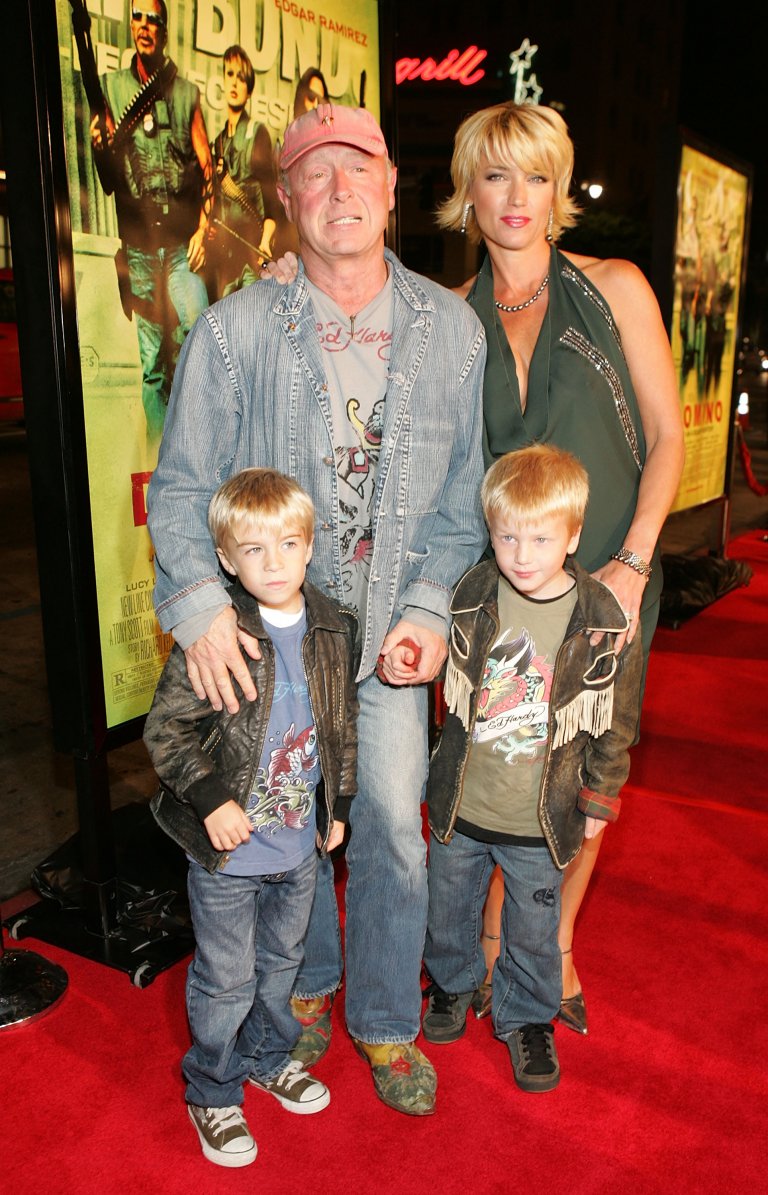 Filmmaker Tony Scott with his wife Donna and sons Max (left) and Frank arrive at the premiere of 'Domino' at Grauman's Chinese Theater on October 11, 2005 in Hollywood, California (Photo: Getty Images)

A family press release dated August 22, 2012 stated that "The family will announce plans after Labor Day for an upcoming celebration to celebrate the life and work of Tony Scott." The family announced that it has established a scholarship fund at the American Film Institute in Scott's name, saying, "The family asks that donations be made to the fund to encourage and engage future generations of filmmakers."
He was cremated and his ashes were buried on August 24 in Los Angeles. Tony Scott was subsequently reported to have left his estate to the family.


Collage: Petya Alexandrova/Dir.bg/ Photos: Photo: Getty Images

Film critic Manohla Dargis of The New York Times wrote that Scott was "one of the most influential filmmakers of the last 25 years, if one of the most consistently and grossly underrated by critics" and called him "one of the top futurists of modern blockbuster… These were films of someone who wanted to pull you tight and never let you go, "says the critic.