Levski may not get justice, but Judge Istvan Kovach won't see days off anytime soon. This was announced by the legendary Romanian referee Ion Kracunescu.
As it is known, Kovacs burned for an outfit in the Champions League, but it is possible that the meeting at the stadium "Vivacom Arena – Georgi Asparuhov" will be the last for a long time for him in the European tournaments.
"I have always said that he is more talented than Ovidiu Hatcegan. He has played football and understands the game better. But no experience. And that's why he brought this trouble on himself. UEFA and FIFA do not forgive mistakes when there is a complaint from a club," said the former judge.
"I don't know why there was no VAR. If the system was working, there would be no goal," Cracuunescu continued.
However, according to him, VAR is playing a bad joke on the referees because they have become too dependent on it. Thus, they fail to make the right decisions in situations that are, in principle, elementary.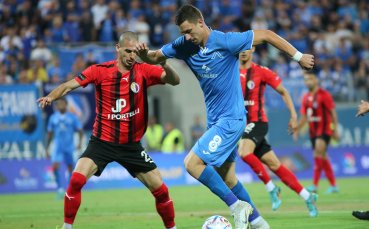 "VAR has become some kind of excuse for them. I watch them pick up yellow cards with ease for some pretty hard tackles. Hey guys, is that really all you saw? And then VAR comes and says that this is not a yellow card, but a red card. The problem, however, is that there are not one, but sometimes 10 such situations in a given match, and you have to chase players in a row. The judges, of course, don't dare to do that," the legend continued.
The former referee warned Kovac to be careful even before the match with Levski and criticized him for totally failing in the Craiova derby, where he once again counted on VAR to save him.