world
"Stinks of colonialism" – Mexico City jumped against the invasion of Americans
"You're new in town? You work remotely? You're a fucking plague and the locals hate you. Get out." Flyers with this content have recently appeared in various locations in Mexico City.
The capital of Mexico is flooded with foreigners – mainly Americans. Some of them have decided to move there because of the lower cost of living, others are just tourists.
The result, however, is that they change and even assimilate certain areas of the city, to the detriment of the residents of Mexico City themselves. Rents are skyrocketing, English is being spoken instead of Spanish, taco shops and convenience stores are turning into oat milk latte cafes and pilates studios, and many residents are fed up.
Local activists organized a "carnival" against the changes and the expulsion of the locals from their own town.
"Mexicans, wake up, they're going to raise your rent," urged a group called Observatorio 06000. Tensions are rising as "outsiders" and digital nomads push locals out of the city's central areas.
According to one of the popular telecommuting sites, Nomad List, Mexico City has the fifth highest number of such migrants worldwide. The data is based on the number of people who checked in from the respective location. They point to a growth of 125% last year, Euronews explains.
One of the reasons for the influx of both tourists and settlers – apart from far lower prices than in the neighboring US – is Mexico's visa regime. It allows citizens of 70 countries around the world, including their northern neighbor, to stay in the country without a visa for up to 6 months. And after that period expires, the foreigner just has to leave Mexico for a short time. After he returns, another 6 months begin.
Mexico City is not an expensive city and with the money they pay for a studio in the US, Americans can live here in luxury.
The median rent for a three-bedroom apartment in the city is $1,147, which is nothing compared to prices in California. However, it is a serious problem for the locals, because the average salary is 450 dollars.
Almost a third of Mexico City's residents left their homes during the pandemic, with unaffordable rent among the main reasons, according to a study by the Autonomous University of Mexico. And residents of the capital spend an average of 60% of their income on housing.
In some neighborhoods in the central parts of the city, you can even hear more English than Spanish being spoken.
Bartender Omar Eurosa, who works in one of the expats' favorite neighborhoods, explains that his rent has more than doubled in the past 5 years.
60-70 percent of Omar's customers are foreigners, and he says he's tired of feeling like one in his own city. "Some people order in English and freak out because I can't understand them," he told the Los Angeles Times.
The cook shakes his head: "It's not fair. If we go to the US, we're expected to speak English."
Typical American frankness doesn't help either. A young Yankee recently shared on Twitter: "Do yourself a favor and telecommute from Mexico City – it's magical." "Please don't," was among the most polite comments below. "This city is getting more expensive by the day and it's partly because of people like you. And you don't even understand or care," wrote another.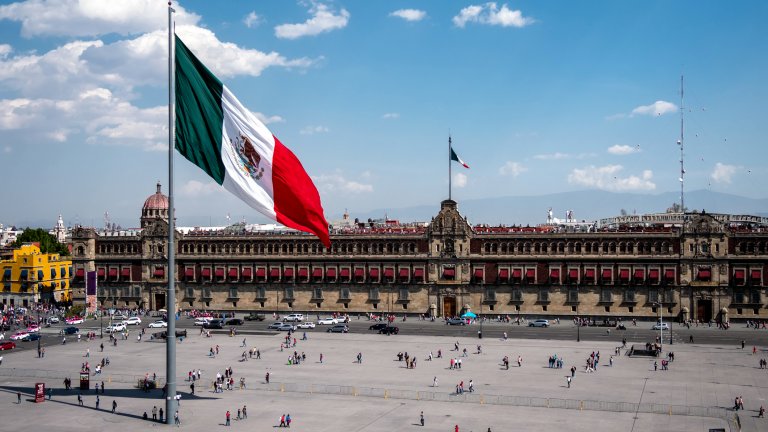 Photo: iStock
"There's a difference between people who want to learn about the place they're at and those who are there just because it's cheap," Hugo Van der Merwe, a video game designer who is spent the last 7 months working remotely from Mexico City, Montreal and the capital of Colombia – Bogotá.
Hugo has met quite a few people who don't care at all that they are in Mexico – they just want to be somewhere cheap. That is why he understands the anger of the locals.
It is not yet so mainstream, and what is happening in the capital of Mexico is far from the notorious rudeness of Parisians and the protests of the residents of Barcelona due to overtourism and the lack of affordable properties for the city's residents.
A large part of the people of the 21-million-strong metropolis are kind and even happy about the tourists, who for the first months of the year have left 851 million dollars in hotels alone.
But, as in other places where tourism has taken over the lives of the locals, it is only a matter of time before discontent erupts.
After once again, teacher and writer Fernando Bustos finds that in a coffee shop where he, his friends and the waiters are the only Spanish speakers – and the only ones with brown skin, he releases a video on TikTok.
In it, Fernando declares that the invasion of foreigners in the capital "reeks of modern colonialism". And it's not just the foreigners who are driving up the cost of living and "gentrifying" Mexico City, but also that Mexicans can't immigrate to the US with the same ease.
For him, the Americans, most of whom are white, reinforce the already existing caste system in Mexico City.
And right now, native Mexicans are more likely to be poor than those with lighter skin. "Mexico is divided into classes and it is a racist country. People with white skin are given priority. And now, if a local wants to go to a restaurant or a club, he has to compete with foreigners in addition to the rich, white Mexicans. Bustos explains.
The process is not from today. The invasion of Americans to the South began as early as 2016, when the New York Times named Mexico the best tourist destination in the world and the "New Berlin".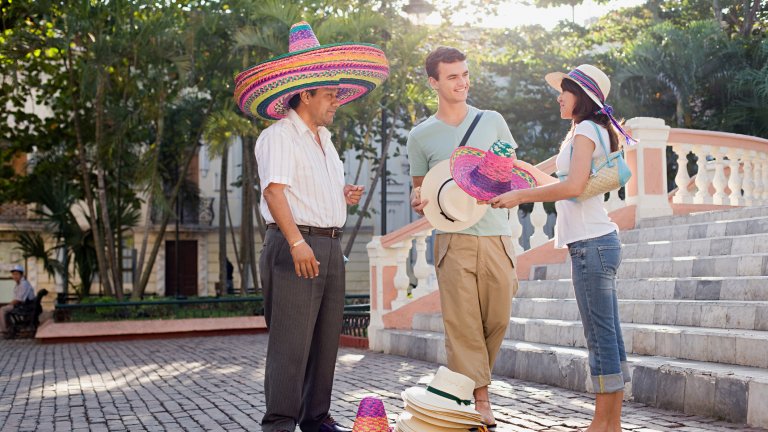 Photo: iStock
As a result, creatives, chefs and designers are flocking to Mexico's capital. They rent cheap properties, open restaurants and become part of the famous night life of the city. The pandemic – unlike most other places in the world – furthers the trend as there are no entry restrictions. Americans who find it difficult to go to Europe or Asia turn to their neighbor to the south, which they already visit frequently.
Figures from the US State Department indicate that 1.6 million US citizens live in Mexico, although the figures are not just for the capital. 1.2 million foreigners arrived at Mexico City airport in the first 4 months of the year.
But things are far from black and white. Lauren Rodwell, who moved to Mexico City in January from San Francisco, says she's tired of every conversation starting with "What do you do?" and wants to be in a friendlier city with more cultures and "good energy".
Also, she's black, and she doesn't feel racism in Mexico like she does in the US. "Being black in the US is exhausting. It's great to take a break," she says, adding that she doesn't feel guilty about local people.
And there are local people who are helped by the alien invasion. Real estate agent Sandra Hernandez, for example, has recently been doing deals only with Americans.
Taco stand owner Ted Rossano was able to save his business during the pandemic thanks to foreigners.
"They're renting out my property on Airbnb for months in advance. It's good for business, but I'm starting to worry, it scares me in a way," sums up the situation, Tyler Hansbraff, who moved to Mexico from San Francisco in 2016.
.