world
Sasho Kadiev does not stop with the slits, Desi was numb
Today's edition of the show "Before Noon" on BTV began in a non-standard way. Co-host Alexander Kadiev decided to show what he can do with the soccer ball in the studio, warming up for the World Cup in Qatar, which starts on November 20.
He first juggled the leather ball, but not very successfully. The ball eluded him, he chased it, then made a few feints, and finally shot hard. The surprising thing here was that he sent the ball in the direction of his colleague Desi Stoyanova and miraculously did not hit her, which would have led to a rather unpleasant injury.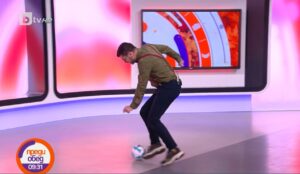 However, those few seconds showed that the actor clearly rarely does sports, as he was seriously short of breath. "My God, it's been a long time since I've played football," he said, and Stoyanova admitted she was amazed he'd gotten to that state in about half a minute. "Yeah, I've been playing here for an hour. My name is Sasho Beckham. They call me Little Kama," Kadiev joked, as quoted by Vihrogon.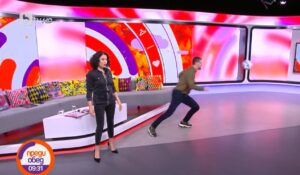 After that, he and Desi continued the football theme with their weekly commentators – brothers Blagovest and Svetoslav Argirovi. Turns out they are big soccer fans. They said that they made a song for the soccer world cup in Mexico back in 1986, in which even Bobi Mihailov, Nasko Sirakov, Georgi Dimitrov and Emil Kostadinov sang. Argyrov traveled with the team and had a very good time there, although the "lions" did not manage to record a victory on the field.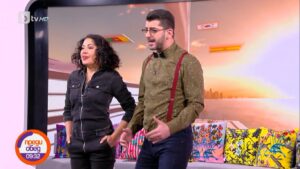 Blagovest and Svetoslav were fans of Italy, but because the Squadra Azura would be absent from the World Cup in Qatar, they would support Brazil and Argentina. It turned out that one twin is a fan of CSKA, and the other is a fan of "Levski".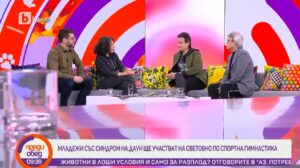 .