Rome said goodbye to the famous Italian actress Gina Lollobrigida, who died on January 16 at the age of 95. The funeral took place in the Church of Santa Maria in Montesanto in Piazza del Popolo, known as the "Church of Artists", TASS reported, referring to the first channel of the state television RAI.
Before the well-attended ceremony, Italian Prime Minister Giorgia Meloni visited the hall in Rome's town hall where the farewell was held to pay tribute to the memory of one of the most famous film stars of the 20th century. Meloni called Lollobrigida "the face of Italy to the world" and noted her "strength and determination" that had become the personification of the post-war period in the country.
The mourning ceremony was attended by relatives of the actress – her son Andrea Milko from her marriage to the Yugoslav doctor Milko Skofic and her grandson Dimitri Skofic. Among those present was Lollobrigida's ex-husband, Spanish Javier Rigau, 34 years her junior, with whom her marriage has been declared invalid. Even younger is the assistant of the actress Andrea Piazzola, who spent the last years with her and whom her relatives accuse of fraud and trying to embezzle her property.
The star was sent off with applause from all present. Among them were a group of elite light infantrymen, the Bersalieri archers, who consider Gina Lollobrigida their patron saint. In the film "Bread, Love and Fantasy" (1953), she played a boisterous and rebellious proud girl known by the nickname "Bersaliera".
Venets presented another icon of Italian cinema – Sophia Loren, with whom Lollobrigida was often compared, and contemporaries tried to present them as rivals. After Lollobrigida's passing, Loren wrote: "Dear Gina, your body is gone, but the light of your star will always shine on us and our hearts. I love you Gina. Sophia."
Most of Lollobrigida's life is associated with Rome, and after retiring from the big screen, she turned to sculpture and photography. In a house on the ancient Appian Way, next door to that of Franco Zeffirelli (1923-2019), she spent her last decades.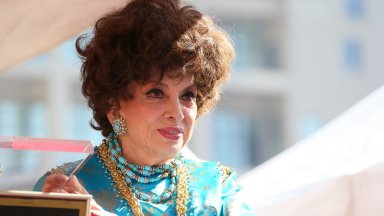 According to her wishes, Gina Lollobrigida will be buried in her hometown of Subiaco, 70 kilometers from Rome. City officials plan to name a square in her honor.