sport
Premier League records that are unlikely to ever be broken
We know that records exist to be broken, but some of them remain forever.
In the rich history of the Premier League, there are achievements that we can hardly imagine ever being achieved.
Of course, in the English elite, records are constantly being improved and this season we have seen how Erling Haaland has aimed to surpass any set standards in terms of results.
Arsenal let the youngest player to record minutes in the Premier League – Ethan Nwaneri – step on the field at only 15 years and 181 days.
And other records are sure to fall later this season, but not the ones we list below. They are of an entirely different caliber, and the more time passes, the more supernatural they seem.
You will hardly ever see anyone come close to them.
Most consecutive seasons as a manager (22)
Arsene Wenger was Arsenal manager from 1996 to 2018 and lasted a whopping 22 seasons before his era came to an end.
Of course, Sir Alex Ferguson spent longer in charge of Manchester United (nearly 27 years), but he took over the team back in 1986, six years before the Premier League was founded.
So looking at Wenger's record, within the Premier League, we can't expect anyone to replicate it in the fickle environment of modern football.
Claudio Ranieri achieved the impossible with Leicester and was sacked less than a year later. Sean Dyche has been the longest-tenured manager in England's top flight in recent years but lost his job at Burnley last season.
Names such as Pep Guardiola and Jurgen Klopp appear steadfast in their posts and will not be sacked, but have already commented on their next steps in coaching and are unlikely to complete even 10 seasons at Manchester City and Liverpool.
Photo: Getty Images
Fewest goals conceded in a season (15)
In the years when Jose Mourinho was truly the Special One, such records were possible.
The Portuguese was to dethrone Arsenal's Invincibles (another record that will be hard to beat) and did so in his first season at Chelsea.
The Blues then lost just one game all season en route to the title, but it was their defensive performances that were most impressive.
With Petr Cech in goal, John Terry and Ricardo Carvalho at centre-backs and Paulo Ferreira and William Gallas at full-backs, Chelsea somehow conceded just 15 goals in 38 games.
Can you imagine anyone doing something like that right now? Absurd.
Most consecutive matches (310)
American goalkeeper Brad Friedl played 310 consecutive Premier League games with Blackburn, Aston Villa and Tottenham.
He went to Spurs in 2011 and there he managed to continue his streak, as well as become the oldest player in the history of the championship.
Andre Villas-Boas was the manager who halted his incredible streak to give a chance to another keeper who has shown enviable longevity since then: Hugo Lloris.
Fewest wins and fewest points in a season (1, 11)
Wow, Darby County were very poor indeed in 2007/08.
The team started the season well with a 2:2 against Portsmouth and after 4 consecutive losses beat Newcastle in September.
From there, however, an unprecedented nightmare unfolded and the "rams" managed only 7 more ties; the rest of their matches were inglorious losses.
That left them with one win from 38 games. Could any team coming from the Championship today be so weak?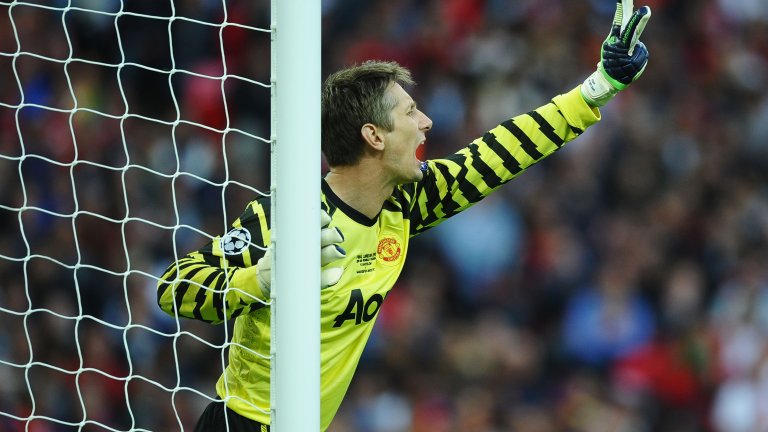 Longest streak without conceding a goal (1,113 minutes)
In 2008/09, Edwin van der Sar kept 14 consecutive clean sheets between 15 November and 18 February.
With him in goal, Manchester United took the title with 90 points and only 24 goals conceded. Not quite like Chelsea in 2004/05, but still extremely impressive.
Who ended the streak of the legendary Dutchman? Roque Santa Cruz from Blackburn.
It put United on a less-than-pleasant run and the team failed to keep a clean sheet in the following two months.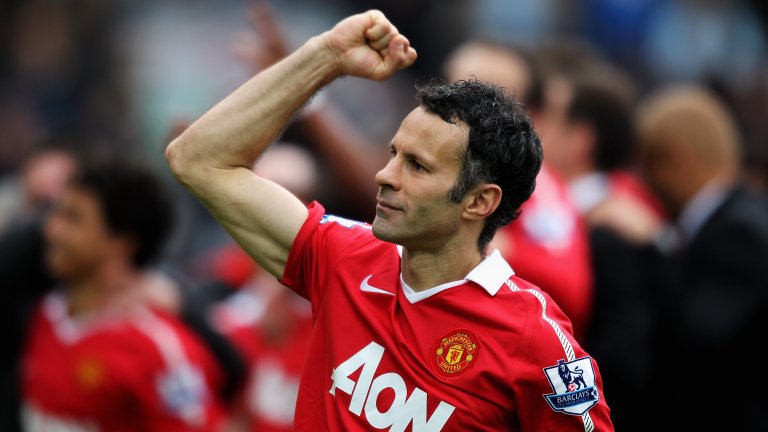 Photo: Getty Images
Most seasons with a goal scored (21)
Here again we recall the heroics of Manchester United under Sir Alex, and more specifically those of Ryan Giggs.
In this day and age, it seems absurd that anyone would even play 21 seasons in the Premier League. And to score at least one goal in each of them? Forget it.
The Welshman didn't just do it, he actually signed for 23 consecutive campaigns, but the first two of those were before the Premier League was founded.
Most consecutive losses (20)
Even Derby County in 2007/08 managed to end their losing streak with a draw.
However, Sunderland have left 20 consecutive defeats in a run that began in 2003.
Nowadays, even the most modest teams that have reached the elite are more prepared and stay away from such a fate.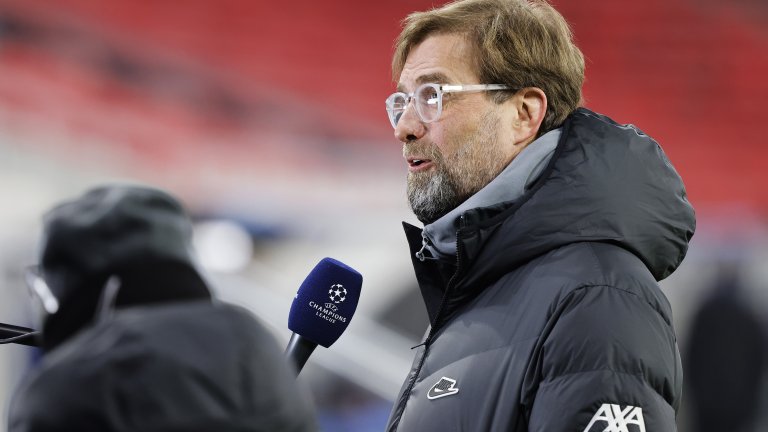 Most points earned for second place in the standings (97)
Amassing 97 points from 38 games and finishing second is a particularly cruel fate and Liverpool fans know how it feels.
To this day, it still sounds unbelievable that such a famous season was not enough for the title, but 2018/19 was the pinnacle of the rivalry between the Reds and Manchester City.
The year before, City had accumulated 100 points, which is obviously another almost impossible record to improve.
Fastest hat trick (2 minutes, 56 seconds)
Sadio Mane was outstanding even before he joined Liverpool.
With the Southampton outfit, the Senegalese recorded a wacky feat that still sounds implausible 7 years later.
When Southampton beat Aston Villa 6-1, Mane needed less than three minutes to make it three goals.
The first came in the 13th minute and the third in the 16th. Even Haaland is unlikely to repeat this.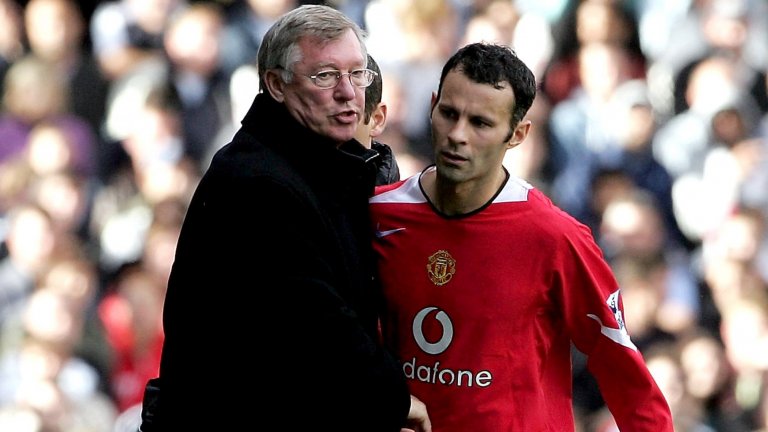 Photo: Getty Images
Fewest championship points (75)
Manchester City have taken 4 of the last 5 league trophies with 100, 98, 86 and 93 points respectively.
So it is difficult to understand how 75 points can be enough, but in the 90s football was different.
Manchester United definitely did not have their best season in 1996/97, although they had legendary names such as Roic Keane, Giggs, Scholes, Beckham, Cantona, Schmeichel and Andy Cole.
21 wins, 12 draws and 5 losses took first place with 7 points ahead of Newcastle, Arsenal and Liverpool.
In the following year, the "gunners" became first with 78 points, which is the second lowest championship achievement.
.