sport
Messi's "mint" that captivated 75 million people
A photo on Lionel Messi's World Cup-winning Instagram account has broken the record for the most "likes". Less than three weeks after the end of the 2022 World Cup, Leo's post has 75 million likes.
However, Argentina's Clarin told an interesting story about the image. It turned out that the star was holding… a mint cup.
The imitation is the work of Albiceleste fan Paula Zuzulik, who explained to the publication: "Before the World Cup, we contacted craftsmen to make the trophy and it took six months. The idea was to get the players to sign the cup, but in the end it had taken to the field three times, first a family member of Leandro Paredes took her to get him to sign.
The second time was when we were asked by the players and it was in them for 45 minutes, being passed around for pictures. The other fans in the stands around us were telling us: "It's over, you're out of the cup!" We had fun, but we wanted her back. Then I shouted to several of the players, "This cup is ours." In the end, Lautaro Martinez signed and returned it to us. But then FIFA security arrived and asked us to hand it over again to make sure it wasn't the original.
The event was also witnessed by the Argentinian photographer Fernando de la Orden, who watched the festivities on the field from a few meters away. He told how Angel di Maria discovered the "mint".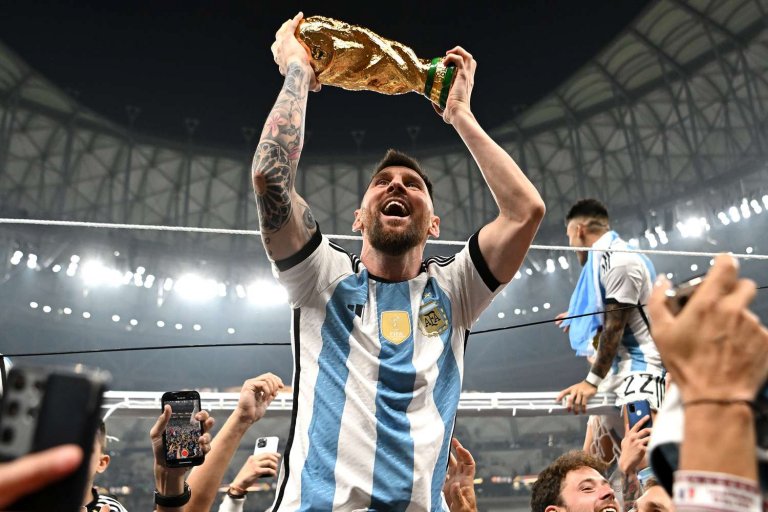 "Angel was saying to Leo: 'Look, look, you're doing the lap with a fake cup!' And he was showing him the bottom of the trophy he was holding. They were laughing, Messi took it all as a joke and was smiling comparing the two cups."
The original is engraved with the place and date of the final, the name of the champion, etc. distinguishing marks.
But the mint also remains in history – with a curious history and tens of millions of "likes".
.