Entertainment
Kevin Spacey: My father was a neo-Nazi, and because of him I hid that I was gay
"I grew up in a family with a very complicated dynamic," actor Kevin Spacey admits.
He gave a new series of statements in the case in which he is accused of sexually harassing his younger colleague Anthony Rapp. In them, Spacey shares candidly about his early years and the difficult childhood he had because of his father.
In his testimony, the actor explains that his father was unemployed and because of this the family changed their home very often. It was in this way that Spacey's father began dealing with "disturbing ideas and people."
"My father was a neo-Nazi who believed in white supremacy," he added in the courtroom.
"For hours and hours he talked about his hateful beliefs and ideas," Spacey added, explaining that he and his brother and sister had to listen to these lectures. It was then that the star of "American Charms" developed an intolerance for fanaticism and intolerance in others.
Spacey's father is also the reason the actor came out as gay in 2017 after Rapp accused him of sexually harassing him at a party.
Moreover, Rapp then began to criticize Spacey for not being open about his sexuality in order not to damage his career in Hollywood. The young actor points out that being openly gay has caused him to face a number of obstacles in his work, while his alleged abuser faced no such obstacles.
To these accusations, Spacey responds that his father's views have made him a secretive person in general, not just when it comes to his sexuality.
"My best friend was and is Jewish and I couldn't bring him home," he admits.
"I felt like I had to keep everything that was going on in our house to myself and never talk to anyone about it," Spacey says. Therefore, according to him, he never spoke publicly about his childhood experiences.
He also admits that his father yelled at him because he suspected he was gay because of his interests in theater and the arts. "My dad was yelling at me not to be … he used a very offensive word to the gay community that I won't say in court," Spacey added, hinting that the word was a "pedal."
"I went on with my life with a certain degree of shame and I wanted people to remember the characters I played and not know much about me," the actor admits.
He chose to live as an openly gay man only after Anthony Rapp's accusations. Spacey remains adamant that the sexual relationship between him and Rapp was consensual and that all allegations of an unwanted and aggressive attempt at sexual contact are "not true."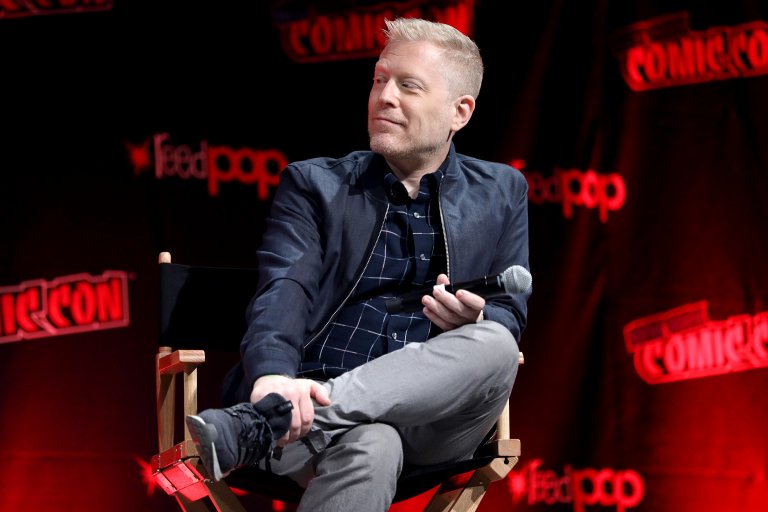 Photo: Getty Images
Anthony Rapp
The younger actor is currently suing Spacey for $40 million in moral and physical damages.
In court, Rapp recalled watching "American Charms," ​​where Spacey's character has a crush on a teenage girl. "It felt uncomfortably familiar," Anthony explains to jurors. He adds that after what happened, he cannot watch any other film with the participation of his colleague and alleged abuser.
Kevin Spacey's legal team continues to maintain the version that Rapp is pursuing the case for financial gain and as revenge on the actor for the successes achieved.
Spacey also faces five other sexual harassment lawsuits filed by anonymous accusers.
.