Kate Middleton has always been world famous for her impeccable fashion style. Once again, the wife of the future king of Great Britain – Prince William, gave a lesson in fashion diplomacy.
It happened at the Earthshot Awards ceremony in Boston. She chose to wear an emerald dress by Solace London from an online rental platform for designer clothes, which charges between £74 and £194.
The princess rented the elegant form-fitting dress from HURR for just £74 ($91), The Daily Mail claims. The dress has long sleeves, open shoulders, a slit at the back of the skirt, and is decorated with a wide belt in the color of the outfit at the waist.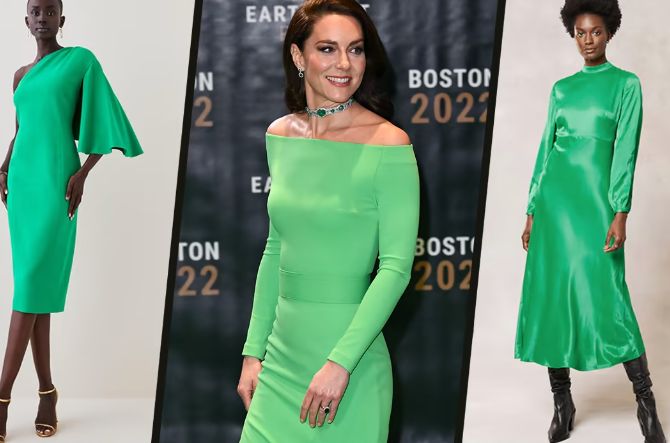 In addition to it, Catherine appeared in Gianvito Rossi rhinestone shoes and emerald earrings by jewelry brand Asprey.
The main ornament with which Kate shone was a necklace with emeralds, which Princess Diana also liked to wear.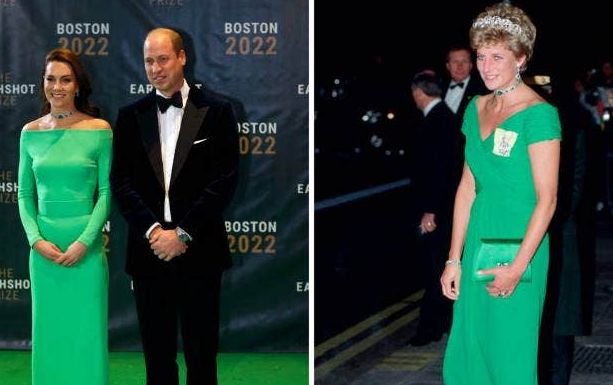 The necklace was given to Lady Di by Queen Elizabeth II, who in turn inherited it from her grandmother, Queen Mary. The value of the jewelery amounts to more than 12 million pounds.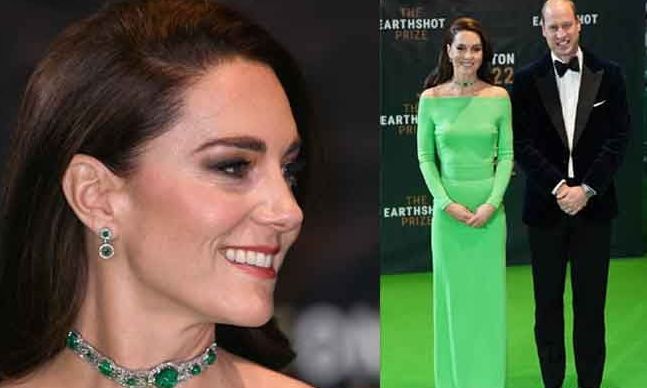 Along with this, a touching drawing of Kate and Diana appeared on social networks.
As they entered the MGM Music Hall for the event, Kate and William held hands, a display of intimacy that the couple generally avoids. Later in the hall, the prince placed a hand on his wife's back.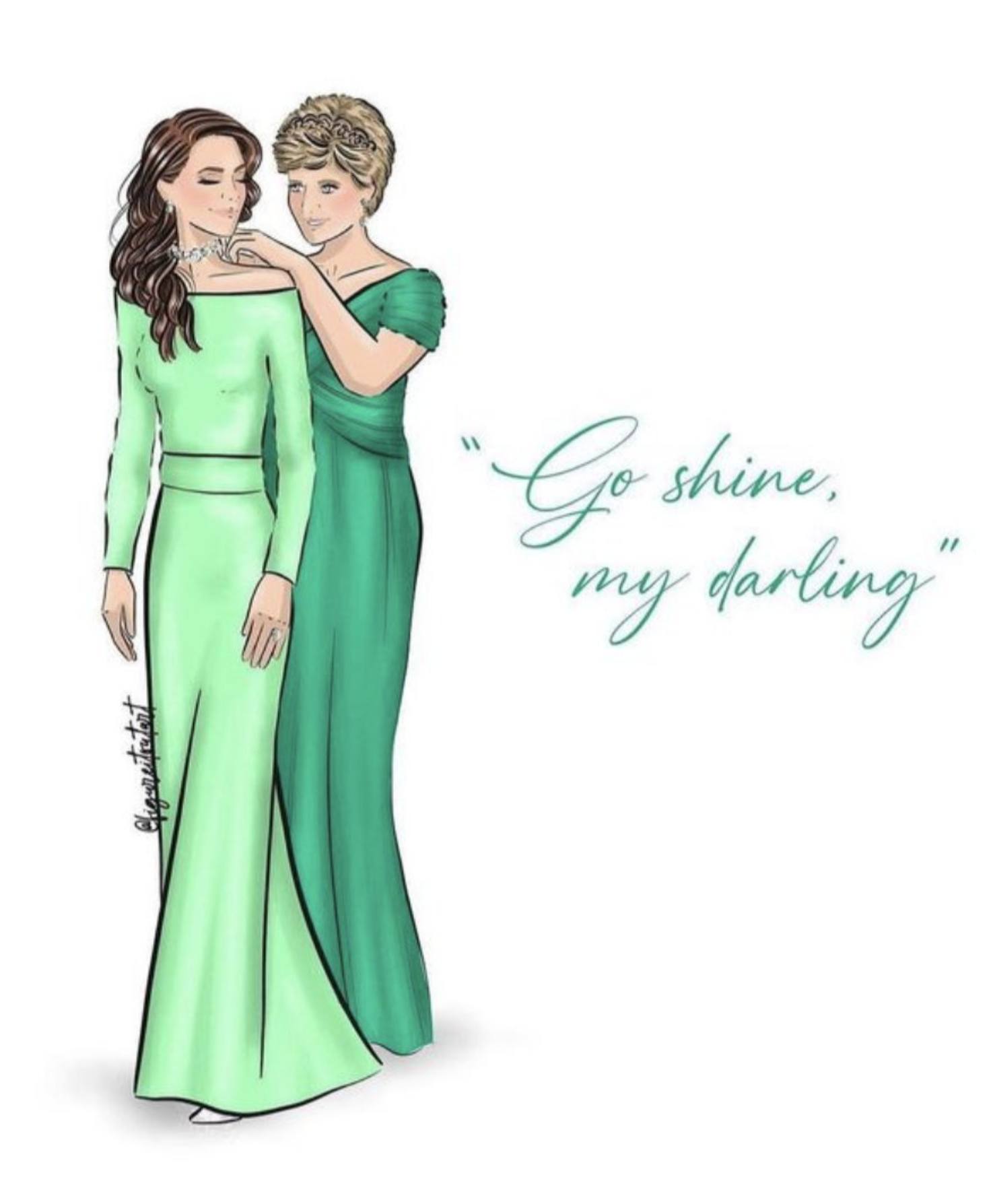 The ceremony was also attended by many stars such as David Beckham and Rami Malek, with whom the royal couple spoke, writes jenata.blitz.bg.
.