world
His company makes 1.5 billion dollars a year, and he donated it to protect nature
"Our job is to save our home planet" – this principle is the basis of the American company Patagonia for tourist equipment and camping equipment.
However, now its owner has decided to take another step forward – to donate the company itself to a charity fund for the protection of nature.
After nearly 50 years in business, Patagonia founder Yvonne Chouinard has announced her intention to donate the company's ownership to two organizations – the Patagonia Purpose Trust and the Holdfast Collective.
The idea is that every dollar not reinvested back into the company for production needs will be distributed as dividends to protect the planet, according to an official statement released Wednesday.
Patagonia Purpose Trust now owns all of the company's voting shares (2% of all company shares). This organization was established by the Chouinard family to create a more permanent legal structure to support Patagonia's goals and values.
In this way, the aim is to ensure that Yvonne Chouinard's will will not be diverted in some other direction, and that his company will actually work for the protection of nature.
Patagonia's statement said it was the company's founder's desire to continue to demonstrate that it is possible for a business to be profitable while also caring for the planet.
"Half a century has passed since we began our experiment in responsible business. If we are to have any hope of a thriving planet in another 50 years, it requires all of us to do the best we can with the resources we have," Chouinard himself said in a statement.
He adds: "As a business leader, which I never wanted to be, I am fulfilling my role. Instead of extracting value from nature and turning it into wealth, we use the wealth that Patagonia creates to protect the source. We make the Earth ours sole shareholder. I'm serious about saving this planet."
Meanwhile, the remaining 98% of Patagonia's non-voting management shares go to the Holdfast Collective, which will use every dollar of profits to protect nature and biodiversity, as well as support thriving communities fighting the environmental crisis.
Each year, profits not reinvested back into the business will be distributed by Patagonia as a Holdfast Collective dividend to help fight the climate crisis.
The company estimates that Holdfast Collective will be paid dividends in the amount of about $100 million annually, depending on the state of the business.
From there, they state that they will continue to give 1% of sales each year to activists from local conservation groups, a practice management has established since the company's inception.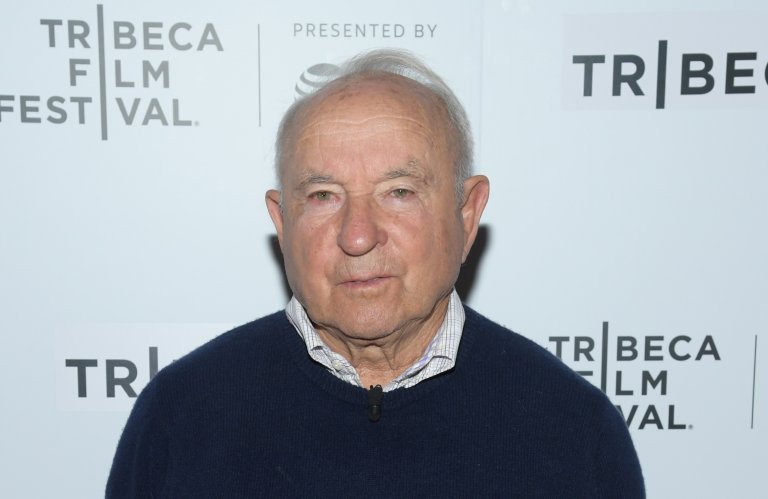 Yvonne Chouinard firmly believes that big companies can make money and help preserve nature at the same time.
Founded in 1973, Patagonia generates annual revenues of around $1.5 billion, while Yvonne Schwinner's net worth is estimated at around $1.2 billion.
In the businessman's own words, he wanted to increase his support for the cause of saving the planet and fighting climate change. He says that he originally considered selling Patagonia and donating the money to charity.
The other option was to take the company public, thereby generating funds for environmental causes.
In the end, however, he gave up both options, as they meant giving up control of the business.
"Even public companies with good intentions are under too much pressure to create short-term profit at the expense of long-term viability and responsibility," explains Chouinard.
He adds that although the planet is vast, its resources are not infinite and it is already clear that humanity has long exceeded the permissible limits of consumption of these resources.
According to the current CEO of Patagonia, Ryan Gellert, the Chouinard family set him two years ago to develop a new structure that could perform two main tasks – on the one hand, to protect the goals of the business, but also to allow to allocate more funds to combat the environmental crisis.
"We believe this new structure accomplishes both, and we hope it will inspire a new way of doing business that puts people and the planet first," commented Gellert.
Since its inception, Patagonia, which makes all kinds of hiking and camping gear and clothing, has been known for its dedication to conservation causes, not shy about taking a stand on important environmental issues.
For example, in 2017 the company sued then-President Donald Trump over his administration's decision to drastically reduce the size of two national monuments in Utah.
The Chouinard family's intentions to donate their business to nature conservation puts them in an elite list of billionaires who give up some of their wealth to various charitable causes.
Microsoft founder Bill Gates is famous for this, and this year he himself vowed to drop off the list of the world's richest people, donating $20 billion of his fortune to various funds and causes.
The tech mogul, who is believed to be currently worth around $118 billion, pledged his fortune to charity back in 2010, but since then his net worth has more than doubled despite his frequent donations.
Last year, British businessman and founder of The Hut Group retail chain Matthew Molding announced he would donate £100m to a charity after officially becoming a billionaire when his company went public.
In 2019, Julian Richer, the founder of the Richer Sounds chain of audio equipment stores, announced that he was handing over 60% of his business to the staff working for him.
.