Entertainment
Her father was an "enemy of the people" in the People's Republic of Bulgaria, and she taught Tom Hanks how to spell Bulgarian
For over 34 years now, Tom Hanks has by his side constant support and unreserved love in the person of his wife Rita Wilson.
She also started out in Hollywood as an actress, but very quickly decided she preferred being behind the cameras and out of the spotlight and turned to producing.
In Eastern Europe, however, Wilson is also popular because of her lineage, because in many places it is claimed that she is of Bulgarian origin.
Rita was born Margarita Ibrahimov, and although she has Bulgarian roots, it is only part of her complex pedigree.
Wilson's father's name is Hasan Ibrahimov, and he was born in Oraio, today's Greece, to a Pomac family. They moved to Bulgaria when Hassan was very young, and in 1949 they managed to emigrate to Los Angeles. It was there that he met Rita's mother – Dorothea, a native of Greece near its border with Albania.
At his wedding, Hassan converted to Christianity and changed his name to Alan Wilson. Shortly after that, his daughter Rita appeared in the world, who to this day introduces herself with her maiden name, and not with the Hanks surname.
In an interview with Variety, Tom Hanks said of his father-in-law that he spoke almost fluently "Bulgarian, Russian, Turkish, Greek, Polish" and "very little Italian and French."
Wilson herself became interested in her genealogy only after her father's death, when she found that the story surrounding her family was more interesting than she had imagined.
She agrees to participate in a show called Who Do You Think You Are, where the puzzle surrounding her relatives begins to unravel and Rita herself remembers forgotten details.
"My mother spoke passionately about her Greek roots and was proud to be Greek. My father, however, didn't say anything about his family. He said he was in a labor camp…" says Wilson.
In the course of the show, it becomes clear that Hassan and his parents are moving from Greece to Bulgaria, because otherwise they would have been forced to accept Christianity. Wilson also recalls that in 1972 she was with her father in Greece in the Xanthi region and he quickly mentioned that he was born there.
In the area, Hassan and his family grew tobacco and onions, and again he mentioned that Rita's grandfather was a very funny and artistic man. In Who Do You Think You Are, Wilson also learns that some of her relatives still live in Smolyan.
Then she is truly intrigued and travels to Smolyan to learn more about her lineage. From documents in the municipality, she learns that her father was in a labor camp for stealing five leva and 28 bottles of carbonated water. He served a little over two years, after which he was released and settled in Plovdiv.
From Plovdiv he tried to reach Turkey in order to escape to the West, but was captured and again ended up in a labor camp for a short time.
The second attempt to escape – both from the camp and from Bulgaria – was by train and turned out to be successful. In 1972, when the Wilsons were in the Balkans, Alan learned from acquaintances that there was an "enemy of the people" in the NRB.
"Whoever you were, Dad, I love you and I will always love you," Rita Wilson declared at the end of the show. Shortly before this, it is revealed that after moving to Los Angeles, Alan started working three jobs and enrolled in night school to learn English and integrate faster and have money for the education of his three children.
When Tom Hanks took on the role of Viktor Navorski from the fictional country of Krakosia in The Terminal, Wilson and her mixed background came in extremely handy.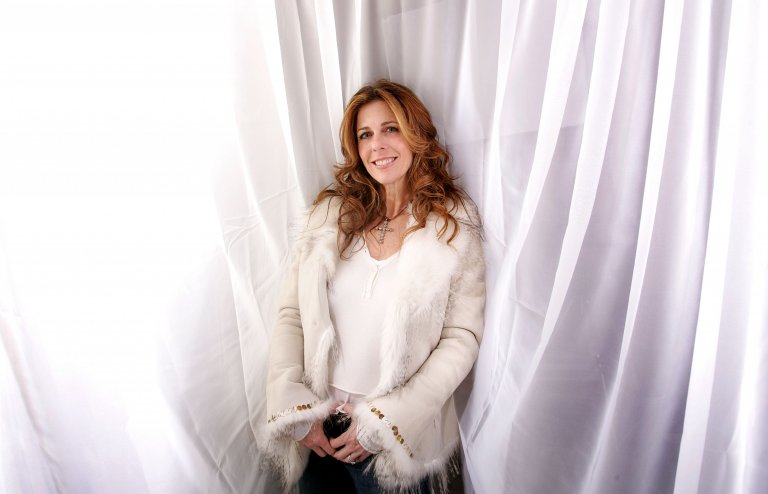 Photo: Getty Images
In his conversation with Variety, Hanks shared that he built his entire image around that of his father-in-law and his enterprising and stubborn nature. Both the on-screen Navorski and the real Alan Wilson find themselves far from their country at a time when historical events of epochal importance are taking place in it.
Rita helps her husband with the Bulgarian language, which Hanks finds difficult to pronounce, although the actor himself insists on speaking in his father-in-law's accent.
After the release of the film, many presenters asked Hanks exactly what language Victor Navorsky speaks (or rather spells). "We started with Bulgarian, although my language skills took me somewhere else," the actor joked to EBC.
Following the example of Alan Wilson/Hasan Ibrahimov, Tom Hanks also makes another huge gesture towards Rita by changing Catholicism to Eastern Orthodox Christianity.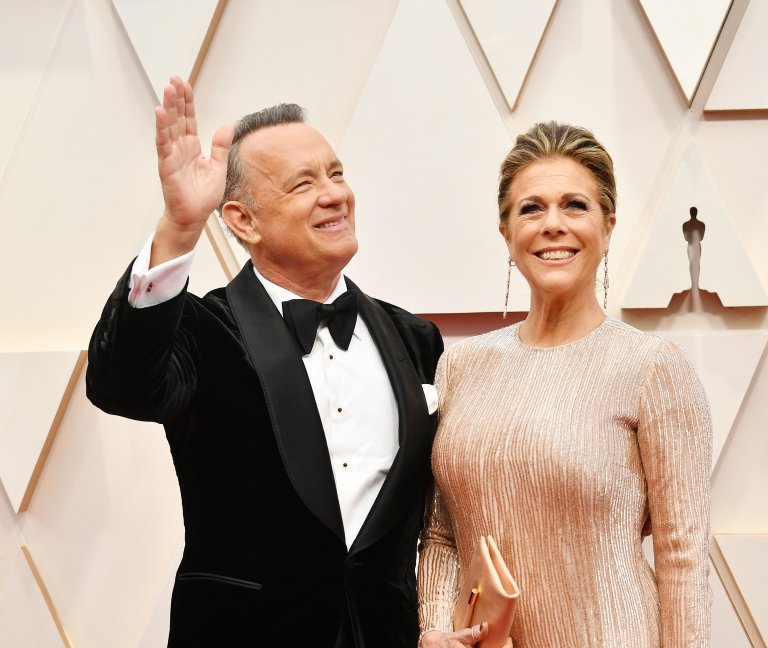 Photo: Getty Images
"Marriage is a relationship between two people that is constantly changing," Wilson told Garridon. In her opinion, communication in a couple must necessarily have a touch of curiosity, including towards the family of the person next to you.
And in 2020, because of Rita's origin, she and Hanks received Greek citizenship, after which they declared on social networks that they were "proud citizens of Greece".
Another reason for the honor is that during the great fires in our southern neighbor in 2018, Wilson actively raised funds to deal with the disaster.
The couple often vacations in Greece, most recently in the summers of 2021 and 2022. Wilson admits she's reinventing her marriage now that the kids are grown.
"Our creativity [нейната и на Ханкс] has come back in a new way since the kids are gone. The weather is very different and we can take the car and go somewhere," she added.
And on the professional side, Wilson is considering whether to produce a new film inspired by the comedy My Big Crazy Greek Wedding, or to continue to devote himself primarily to charity.
.