sport
Graham Potter came from Sweden's fourth division and worked wonders with one of the cheapest squads in the elite to earn his chance at Chelsea
The new owners of Chelsea did not hold a ceremony for long with Thomas Tuchel and fired the German after the seventh game of the new season.
And Tuchel's replacement was arranged very quickly – Graham Potter was bought by Brighton to lead the Londoners and build something new at Stamford Bridge according to the concept of boss Todd Boeli and his investment fund.
Chelsea have picked up one of England's most impressive managers in recent years, patiently proving himself to be a modern and methodical manager capable of exceeding expectations without having squads with huge potential.
He had been linked with Manchester United and other top clubs in England after turning Brighton into one of the most likable sides in the Premier League, but a rapid turn of events in recent days has taken him to London.
Who is Graham Potter, what exactly did he achieve at Brighton and how did he land his big chance to lead Chelsea?
His footballing career as a left-back was relatively modest and took him through a number of English clubs such as Stoke City, Southampton, West Bromwich Albion and York City, with his last season at Macclesfield Town in 2004/05.
The start of his coaching journey seems even more humble and after a spell at semi-professional Leeds Carnegie, Potter took over Swedish fourth division side Östersund.
7 years later, the coach is back in his homeland, but already has a thriving reputation, having taken Östersund from the fourth division to the first division of Sweden, qualified his team for the European tournaments and defeated Arsenal at the Emirates in the knockout stages of the Europa League .
Potter decided that he had achieved enough in Sweden and it was time for him to establish himself in English football. He took over Swansea for one season in the Championship and won even more fans with the forward-thinking and tactically astute football he imposed.
He ended up being offered a new contract that would have made him one of the highest-paid managers in England's second division – but he preferred to jump straight to the Premier League and accept Brighton's offer.
So Potter was appointed to his new club in 2019 and while the results did not change immediately, the reasons for optimism are visible.
In his first two seasons, the manager managed to fulfill the main task and saved the team from relegation. Brighton finished 15th and 16th respectively, but the style of play evolved and the whole club philosophy became different.
Before Potter, Brighton were a typical Premier League newcomer, relying on closed-back football, solid defense and long balls to aging striker Glenn Murray.
But the Solihull-born coach's idea is completely different and he is gradually teaching the players to hold the ball, play combinationally and create many scoring chances.
The Seagulls are becoming more than an enjoyable team to watch, and many Brighton supporters are beginning to refer to the style of play as 'Potterball'.
The role of the club management, which fully supports the coach and builds an excellent infrastructure for the team to take several steps forward in its development, should not be underestimated.
The foundations were laid and last season the right work at Brighton began to show in results. The team recorded a record for points (51) and place in the final standings (9th) in their history, but this campaign hinted that there is potential for even more.
Wins over Manchester United, Leeds, West Ham and Leicester gave the Seagulls a place in the top 4 after 6 rounds. The victory at Old Trafford at the very start of the campaign was particularly impressive as Brighton dominated tactically, technically and physically over the Red Devils and won at their stadium for the first time.
Until recently, Potter's team was no longer just getting good results, but also convincingly outplayed their opponents with flexible and well-thought-out tactics. And the manager achieved it with one of the cheapest squads in the Premier League.
Even after selling Ben White to Arsenal for £50m last summer, Brighton did not spend on a new defender, replacing him with Dan Byrne and Joel Veltman, who were already in the squad.
The same thing happened when Yves Bissouma was sent to Tottenham for £30m this summer, with youngster Moises Caicedo lined up to take his place, despite only making his Premier League debut towards the end of last campaign.
Now 20, Caicedo is among the hottest names in English football and has sparked interest from Arsenal, Manchester United and Liverpool. The possibility of him reuniting with Potter at Chelsea is no longer to be underestimated.
In recent years, Brighton have pursued a wise personnel policy, signing young unknowns like Caicedo for modest sums and then sending them out on loan to gain experience and prepare for the Premier League.
The strategy of transferring talent has long been mastered by Chelsea, but at Stamford Bridge, Potter will also have many experienced figures proven in big football.
However, he will urgently need to find the right system to integrate the newly recruited players from the Blues, who cost them more than £250m this summer.
At first glance, the style of the new manager is suitable for the available squad, because even under Tuchel, Chelsea played with half-backs.
Of course, Potter's main mission will be to find the right approach to all players, including those who will have less playing minutes. It is common knowledge that many at Stamford Bridge are unhappy with their status and have lost hope of being able to prove themselves to Tuchel.
Therefore, the German also lost the dressing room – something that Graham Potter simply cannot afford.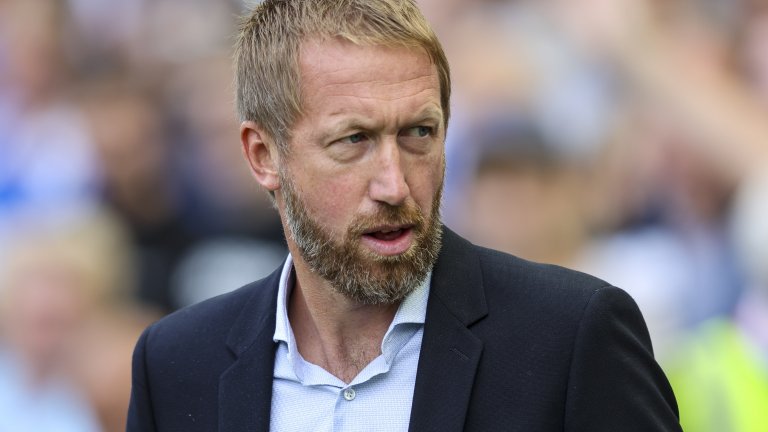 At his previous clubs, Potter was known to be calm and relatively reserved with his players, while his far more extroverted assistant Billy Reid provided balance.
Former players of Potter testify that he is capable of strictness, but also that he really cares about the players and values ​​them as individuals, which is far from being the case for all managers, including at the highest levels of football.
The English coach is not afraid to think outside the box and apply an individual approach to each player, and once in Östersund he handed his player a book by the Dalai Lama – to teach him not to be too self-critical when he makes mistakes.
Of course, naysayers are quick to point out that Graham Potter has no experience of leading teams either as a player or as a coach, and the challenge at Chelsea will be unlike anything he has faced before.
But the 47-year-old specialist fully deserved this big jump in his career and earned the chance to try himself at the top level.
Now his every move at Stamford Bridge will be scrutinized – but if he can handle the pressure, Potter has what it takes to succeed.
.