The former football player and director of CSKA – Georgi Iliev, gave a special interview to Gong.bg, in which he talked about the upcoming match between the "Reds" and Levski. He gave his opinion on what is happening in the "Army" club, the withdrawal of fans and whether a merger of CSKA and CSKA 1948 is possible.
"Almost all my dreams have come true – to play in CSKA, to be the champion of Bulgaria several times, to eliminate European teams. One must dream to get what one wants. But I don't see any progress. The common man is under such stress in Bulgaria… There is no one who thinks about him. That is the tragedy. It's the same in football. There is not a single stadium in Bulgaria. This is shameful," Iliev began.
"Levski – CSKA is really the most interesting match, because these are the teams that have an audience. At the moment, Levski is slightly superior to us – the fans have been the main support of the team for a long time. It does them honor. In CSKA, there is tension between fans and management. I hope this will be resolved as soon as possible. This is Bulgaria's match, but no one dares to admit that this is the match for second and third place, which has been the tragedy for 12 years now. Ludogorets shows us how to manage a club – stadium, organization, school, recovery base. Light years above all. I give 2:1 for CSKA on Sunday. It's basically an even match. Levski has always been a team of the people, playing for the Bulgarian championship. They never had ambitions for Europe. That's why these matches are like a European final for them".
"Hopefully the fans will come back. I want to see what I saw in Levski – children, families. The organization before the matches in CSKA brings fans back to the stadium. In these miserable conditions, however, how much to return. The stadium is not just for a match. It's also there for business. Many problems are solved there. We just have to copy things, but we haven't done anything – we don't have stadiums, we don't have schools and fields for the children. We have nothing for them. They are thrown into the street," he continued.
"Whoever wins on Sunday solves his problems for the whole year. Levski does not want to become champion, but to beat CSKA. Also CSKA – let's comment that we were Levski. We beat them six times in a row. And what? We have not been champions for 11 years".
"Our team is the "Army". Respect to CSKA 1948. Respect that someone is sponsoring them, paying salaries, but this cannot be the team we grew up with. A person who gives 15 million per year cannot be bad".
"The fans are already disappointed. They love CSKA. The team is the fans, regardless of the owner. I hope they come back. We have serious fans, but they see that for eight years now nothing is being done in the stadium, for the team. I think that in eight years we changed about 12 coaches, and there may be more. Is this serious? CSKA is not interested in any leadership. He is interested in government projects, participating in procurement schemes… Nothing is invested? Why? You're the richest man in the country, and you don't want to give anything for the stadium. You give millions for players, but nothing for the stadium. The fans see that and they've backed off."
"There are many fans who do not care about CSKA. They are interested in swearing against people who were icons in CSKA. You cannot insult Radi Zdravkov and Stoycho Mladenov. They went there for money. They have to support themselves, they have families".
"On Sunday, I expect a good show for the people. I hope the supporters come back. Sector D is the history of CSKA. That will happen when we start making the stadium. Now we have nothing to return them with. We are not offering anything to make them see that there is any change in CSKA. This has to come from the management and the owner".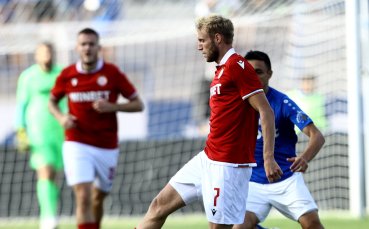 Grisha Ganchev said that the stadium is the dream of his life. I expect he will, but I don't like the date – April 1st. This will be a positive reaction to the fans. There will be a reversal of leadership. Grisha Ganchev is one of the very rich people in Bulgaria. This stadium will bring in serious revenue. By the tenth year, he will recover his investment".
"Fans seriously need to understand that a team relies a lot on them – buying tickets, cards, going to the stadium. In Levski, people buy tickets. There are 20 thousand in their stadium. People have bought at the stadium and are happy. It's the fans. They fall and are happy again, they support him financially. CSKA does not do this for now. I hope it will happen as soon as possible. In CSKA, they have to restore the trust of the people. To bring back the veterans, you cannot change the history of CSKA".
"There cannot be two CSKAs. And the unification will come. It should be done gently and carefully. If Grisha Ganchev had not returned, the owner would have been Naydenov. CSKA belongs to "Army". Bistrica cannot be CSKA. It's not serious. I need to calm down and I hope it will happen in time. Both are serious businessmen. That unification will come, but not as now with tension. Now you cannot take 5-10 legends of CSKA and say "We are CSKA". Yes, they are legends, but both CSKA are new. We have 12 emblems of CSKA. "CSKA is the club that belongs to the Army and the fans recognize it." I hope that within 2-3 years the two CSKA will be united", he added.
Watch the entire interview of Georgi Iliev for Gong.bg in the attached video, and expect the second part tomorrow, in which he talks about Sasha Ilich, the selection in CSKA, the upcoming match on Sunday, the ugly scenes with the legends and the chances for the title of "blues" and "red".