Ingrid Bergman has won as many as three Oscars in her stunning film career. She is included in every possible ranking of the greatest women in the history of Hollywood classic cinema.


Ingrid Bergman and Italian director Roberto Rossellini (Photo: Getty Images)

Bergman dominated European and American cinema in the 1940s and 1950s, capturing it with a distinctive charisma and fame that few actresses could boast. We can say about her that she is a "woman of all time" and a timeless classic. Because, after all, what is a classic if not a timeless inspiration?
Ingrid Bergman is one of only three women in the history of cinema to have three Oscars. The other two are Katharine Hepburn (who has four!) and Meryl Streep.
In the world of pop culture, after arriving in the United States, Ingrid Bergman quickly became an icon of femininity and a leading actress.
She was born on August 29, 1915 in Stockholm and died of terminal breast cancer on the same date in 1982 in London.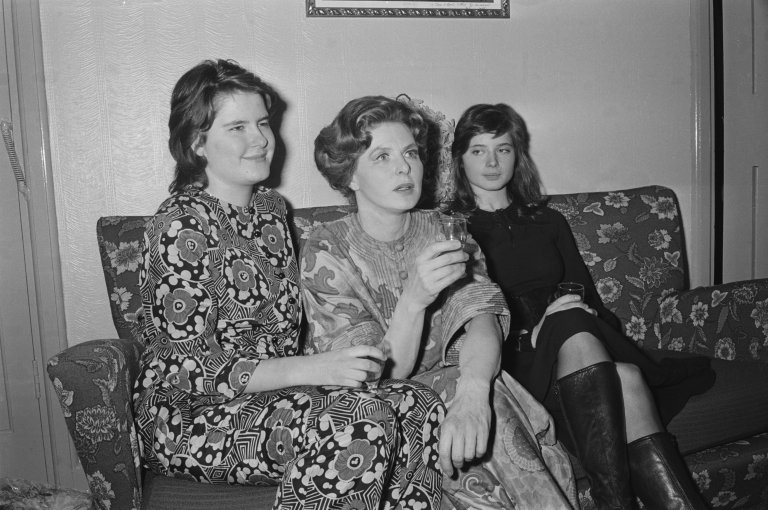 Ingrid Bergman with her two twin daughters. On the right is actress and model Isabella Rossellini, and on the left is the other twin, Izotta, who is a professor of Italian literature (Photo: Getty Images)

We offer you five essential films with which you can feel the magic of Ingrid Bergman.
Casablanca (1942)

A frame from one of the most remarkable films in the history of cinema – "Casablanca"

Some will say "the film of films" and Bergman's most striking and famous role. However, she herself does not like to talk much about this film and even gets annoyed when journalists ask her questions. She says, "I've been in so many movies that were more important, but people only care about the Bogart movie."
Despite Bergman's attitude, Casablanca remains one of the greatest films in the history of cinema.
At the height of World War II in 1941, Rick Blaine (played by Humphrey Bogart) runs a nightclub in Casablanca, Morocco, full of spies, German officials and petty crooks. But things get complicated when his old love, Ilsa Lund (Ingrid Bergman), arrives in town with her husband Viktor Laszlo (Paul Henreid). Victor, one of the most wanted French rebel leaders, is being hunted by the Germans, and only Rick can help him get to the US by making the right arrangements…
"Gas Lamp Light" (1944)

Still from the movie Gaslamp Light (1944)

Set in Victorian London, this psychological thriller is directed by George Cooker and stars Ingrid Bergman as the wife of a manipulative murderer (played by Charles Boyer). He tries to convince her that he is going crazy. But Polly (Bergman) avoids being the weak-hearted victim by pretending to be neurotic and unstable in order to get to the root of the situation's problems…
After many twists and turns, the husband is caught by a police inspector and tied to a chair, in front of his "crazy" wife. As a final act of revenge, Polly continues to pretend to be crazy and holds a knife to her husband's throat, ignoring his pleas for mercy. This performance earned Bergman her first Academy Award in 1945.
The Unknowns (1946)

Cary Grant and Ingrid Bergman's kiss in Alfred Hitchcock's The Unknown (Photo: Getty Images)

Ingrid Bergman was one of Alfred Hitchcock's favorite actresses and they teamed up to make three films together. One of them is this romantic spy thriller in which Bergman plays a Mata Hari-type role. This is undoubtedly one of Alfred Hitchcock's greatest films. The Unknowns presents the director at his devilishly elegant and self-assured best.
A visual masterpiece, the film unfolds like a perfectly ordered puzzle, each piece fitting into the others with perfect precision.
Alicia Huberman (Bergman) is the guilt-ridden daughter of a Nazi spy.
Taking advantage of her guilt, American agent Devlin (Cary Grant) sends her undercover to Rio de Janeiro, Brazil to thwart a German plot by seducing an old acquaintance (Claude Rains).
"Murder on the Orient Express" (1974)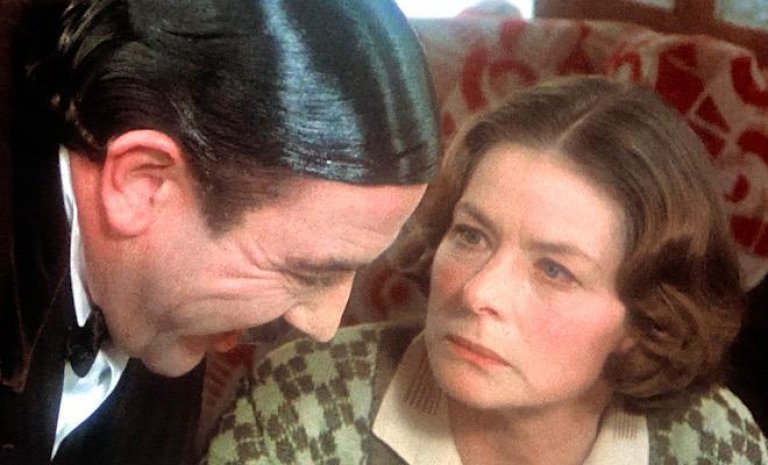 A frame from the movie "Murder on the Orient Express" based on the novel by Agatha Christie

Murder on the Orient Express is a 1974 British film directed by Sidney Lumet and starring Albert Finney, Sean Connery, Ingrid Bergman, based on Agatha Christie's novel of the same name.
It tells the story of the famous Belgian detective Hercule Poirot, who investigates a murder on the Orient Express train. Published in 1934, Agatha Christie's novel Murder on the Orient Express has been called one of the most brilliant stories ever created.
Bergman's performance is a brief role of the French-speaking Greta Olsson – one of the suspects in "Murder on the Orient Express". She displays a whole range of expressions that appear and disappear with the subtle movements of her facial muscles and eyes.
"Autumn Sonata" (1978)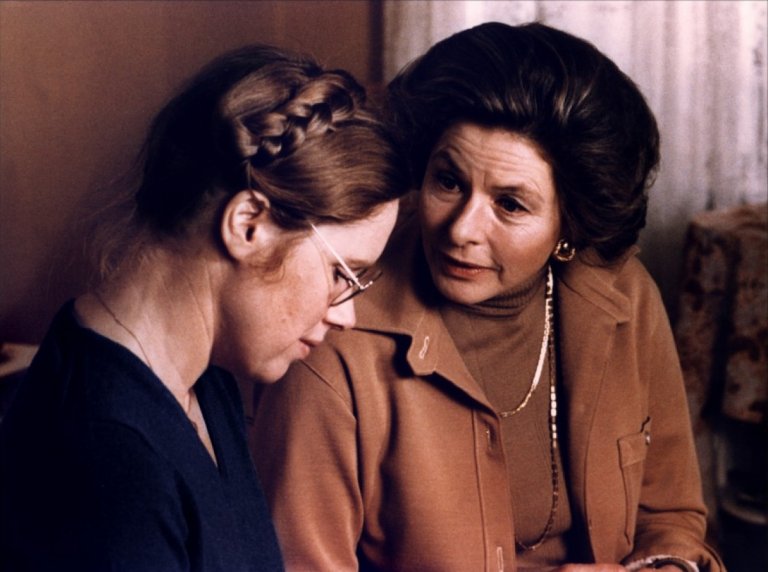 A frame from the film "Autumn Sonata" by the Swedish director Ingmar Bergman

A bundle of soft light and melancholy, this Swedish film by Ingmar Bergman (no relation to Ingrid) explores the limits of human understanding and the limitations of possibility.
Suffering from terminal breast cancer, Ingrid Bergman in this film already knows that "Autumn Sonata" will be her last film, and in it she establishes her authority as a great actress, reaching new heights in her mastery of emotional representation.