sport
Explained: What stopped Ronaldo from leaving United for Saudi Arabia
Al-Hilal president Fahad ben Nafel explained that the Court of Arbitration for Sport (CAS) prevented him from bringing Cristiano Ronaldo to Saudi Arabia.
Al-Hilal was one of the last teams to be linked with the Portuguese's name last summer.
The five-time Ballon d'Or winner wanted to leave Old Trafford, but no team came along to meet his financial demands.
Ronaldo was unhappy that United would not be playing in the Champions League this season and was looking for a team that had qualified for Europe's most prestigious club competition, but one was never to be found.
The closest, as it were, was to Atlético Madrid, but in the end this option was also dropped. There has been talk of his return to Sproting Lisbon, as well as possible interest from Napoli. In the end, Cristiano stayed at United.
Because of his behavior towards the club and his team-mates and because of missing pre-season training since the start of the season, Ronaldo is mainly sitting on the bench.
Al-Hilal was ready to get him out of this position, but an unforeseen obstacle arose. Fahad Ben Nafel said that due to a sanction imposed on new players, the team did not finalize the transfer of Ronaldo.
The sanction was imposed on the Saudi team in May because of a situation with one of their players – Mohammed Kano, who at the same time had a contract with another team – Al-Nasser.
"Yes, we negotiated with Ronaldo," Ben Nafel admitted to the YouTube channel "Thamanya". we register.
However, we continued to hold talks with various players but delayed finalizing them until the ban was lifted."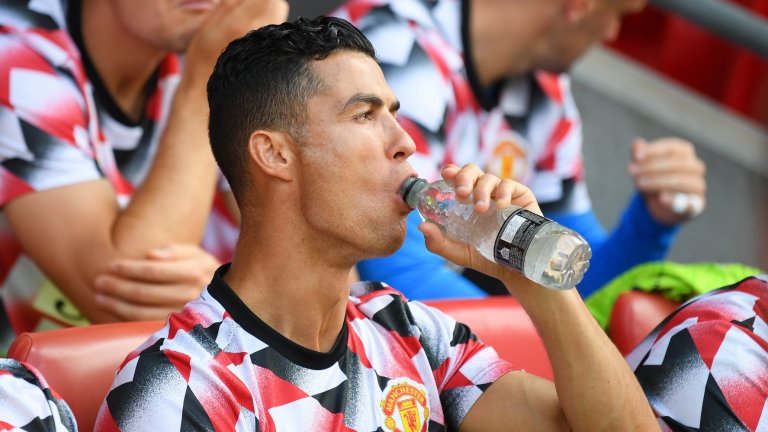 When it became clear that there was an offer from a Saudi team for Ronaldo, the English media wrote that it was a salary of 240 million euros per year with a contract offer for two or three years.
The 37-year-old Ronaldo's current contract with United expires next summer. Since the beginning of the season, the Portuguese has only one goal and it came in the Europa League – the tournament for which he left Old Trafford.
.