Entertainment
December series: A little Christmas, a little romance and a lot of spy thrillers
December 1st is here, people are taking out their Christmas decorations from the cupboards, and Mariah Carey is starting to sing about her favorite month of the year. Meanwhile, televisions and streaming platforms are preparing their latest content just in time for the holidays, when the whole family is gathered at home.
But the inevitable Christmas stories about big-city women in crisis returning to their hometowns to be seduced by the local lumberjack/fireman/innkeeper or whatever isn't the only thing we get to watch.
It turns out that the last month of the year has quite a variety on offer, ranging from love stories to suspenseful thrillers. So you can safely take out the thick ugly sweaters and relax, because there will still be something to watch in front of the screen.
1923 (Paramount+) – December 18
It is still not entirely clear whether this production will be available on December 18 on the streaming platform SkyShowtime, which will debut in Bulgaria on December 14. However, the idea of ​​a Western with the great Harrison Ford set at the very beginning of the Prohibition in the US in 1923 is something we're looking forward to.
The series follows the story of Jacob and Kara Dutton (Harrison Ford and Helen Mirren), the heads of the family and of the Yellowstone Ranch, who will face an unscrupulous billionaire who has decided that he wants to acquire the land of the ranch at any cost, which and cost him that.
The Witcher: Blood Origin (Netflix) – December 25
Just in time for Christmas, Netflix will show the story of how the order of witches came from the world of "The Witcher" based on the novels of Andrzej Sapkowski. Well, Sapkowski didn't tell this story himself, but the show promises to have plenty of action, monsters to slay, colorful characters, and mysteries to wrap up.
It's doubtful how well this series will live up to the quality of the main Geralt of Rivia series, but there's nothing stopping us from giving it a shot anyway. At Christmas, they say, miracles happen.
His Dark Materials – season 3 (HBO Max) – December 5
The HBO series returns for a third season to tell the end of the story of Lyra, Will and their fight against the heavy hand of the Magesterium. If you're a fan of this tale of adventure, truth-telling compasses, animal demons, and magic, the final season of His Dark Materials is a must-watch.
Three Pines (Amazon Prime) – December 2
If you're a fan of small-town crime thrillers where deep and closely guarded secrets lie beneath the idyllic facade, this series starring Alfred Molina might be just what you need to get December off to a good start.
Molina's character – a detective with a specific talent for seeing the cracks in the chorus of lies – will try to solve the mystery of Three Pines – a small town in Quebec. There, the death of a controversial woman will unleash tension and violence that hardly anyone can stop just like that.
Slow Horses – Season 2 (Apple TV) – December 2
The spy series based on Mick Heron's novels, starring Gary Oldman, returns for a second season.
The "Slow Horses" – renegade Mi-6 agents sent to serve humiliating sentences in civil service – have uncovered a major kidnapping, but hardly anyone will praise them. However, at the expense of this, they will be involved in a new case, and as the character River Cartwright says in the trailer for the season – "a lot of people will die".
I Hate Christmas (Netflix) – December 7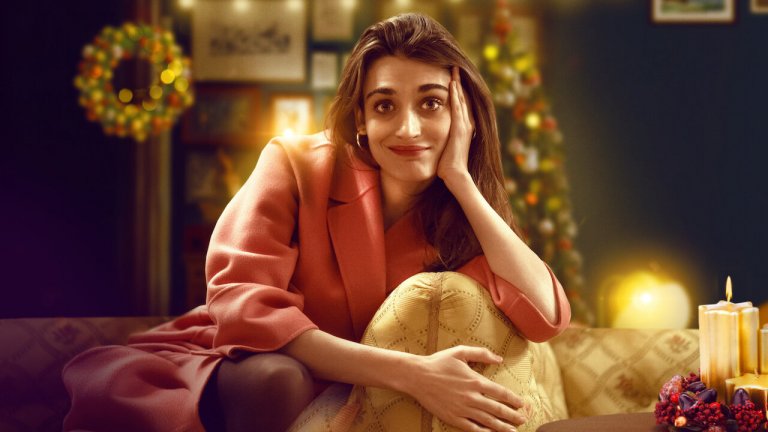 Photo: Netflix
It would be strange if there wasn't at least one Christmas title in this selection of December series. And Italy's I Hate Christmas seems like the perfect combination of "sweet", "fresh" and "total Christmas cliché". The plot sounds familiar, but with a touch of Italian splendor – a large family at dinner at the parents' house, where wayward daughter Gianna is tormented once again by the questions of when she will find a man.
And she decides to lie that she's already found one, just to get them to leave her alone. The problem is, now she has to bring her imaginary boyfriend to the big Christmas dinner that's coming up in 24 days. Can he find a mate by then? And to be someone who actually makes her feel something… Difficult, but not an impossible task.
The Recruit (Netflix) – December 16
The star of a number of teenage romance movies, Noah Centineo is apparently ready for something new in his career. Now he takes on the role of 24-year-old Owen Hendricks, a lawyer who has just joined the CIA. He is tasked with assessing which of all the threatening letters against the agency might actually do harm.
And when he decides to check on a dangerous female inmate, it draws him into a massive scheme that could lead to the exposure of a number of undercover agents. Thus, the young man must abandon his childish thinking if he does not want to cause a major, international conflict.
The series looks like a lot of fun – how a Gen Z adapts to the big, bad world of international espionage.
Jack Ryan – Season 3 (Amazon Prime) – December 21
If you are watching a more serious spy series, Jack Ryan always comes to the rescue. The series with John Krazinski in the role of the beloved CIA analyst enters its third season, and with it a new, dangerous machination that will threaten the national security of the United States. Now he must deal with a small but very dangerous group of hardliner Russian intelligence agents who are trying to start a new world war.
Treason (Netflix) – December 26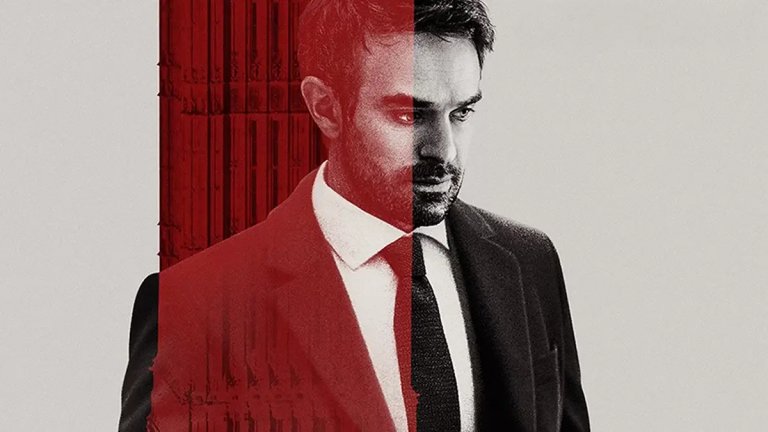 Photo: Netflix
Another spy thriller, this time with Daredevil star Charlie Cox, Olga Kurylenko and Una Chapman. Cox's character is Adam Lawrence – a prosperous Mi-6 agent in whose life everything seems perfectly ordered. Until Kara, a Russian spy who shares a past with Lawrence, enters the picture. And now he is forced to question everything and everyone in his life.
Kara, Adam, and his wife Maddie embark on a strange three-way relationship in which each tries to uncover what the other's secrets are, while dangerous political machinations take place. Or to put it another way – a perfect Christmas thriller.
Lady Voyeur (Netflix) – December 31
Photo: Netflix
Miranda is a voyeur. Even aside from hacking and prying into other people's lives for a living, she loves spying on her neighbor Cleo, who works as a prostitute. Until at some point the paths of the two women cross and a murder is committed. Miranda's fate changes forever as she tries to discover exactly what happened next to her.
Emily in Paris – Season 3 (Netflix) – December 21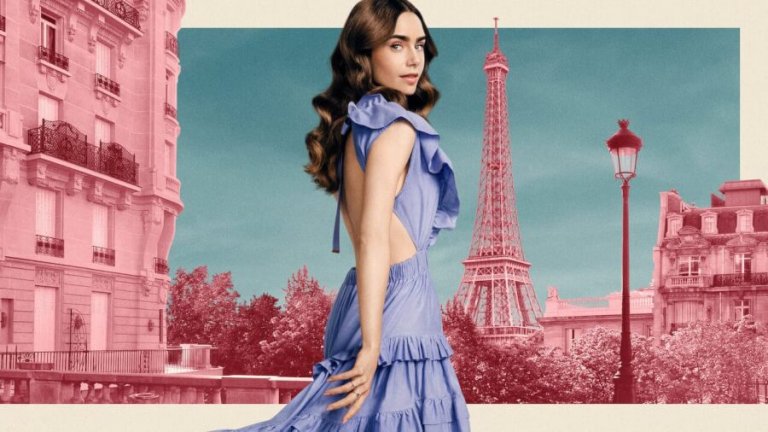 Photo: Netflix
Season three of Netflix's sugary drama about an American woman in Paris – Emily in Paris. For two seasons now, Emily has been trying to navigate her career and her personal life in the city of love, only to be faced with even more complex dilemmas and decisions. Choices are pressing in on her everywhere, and she must learn that even choosing nothing is, in itself, a kind of choice. And you have to bear the consequences for it.
.