Entertainment
David Garrett to Dir.bg: My life so far has been a fascinating roller coaster ride
The legendary Yehudi Menuhin called him "the greatest violinist of his generation". His childhood was marked by iron discipline and daily work. Only 10 years old, he is already on stage with the world's biggest orchestras and conductors.
A little later, he broke free from the straitjacket of classical music, building bridges between it, pop and rock to become one of the most famous and beloved musicians of our time.
David Garrett and I talk about idols, about baring your soul on stage, about what's important in life, about dreams.
David Garrett in a special interview for Impressio before his concert on August 30 at Yunak Stadium in Sofia:

Photo: ©Christoph Köstlin STUDIO

– David, at the concert in Sofia you will share the music from your latest album, entitled "ALIVE – My Soundtrack", you promise us to hear the soundtrack of your life. You leave us waiting for something very personal and intimate… If you had to give a "title" to your life so far, what would it be?
– Exciting roller coaster ride. (Laughing.)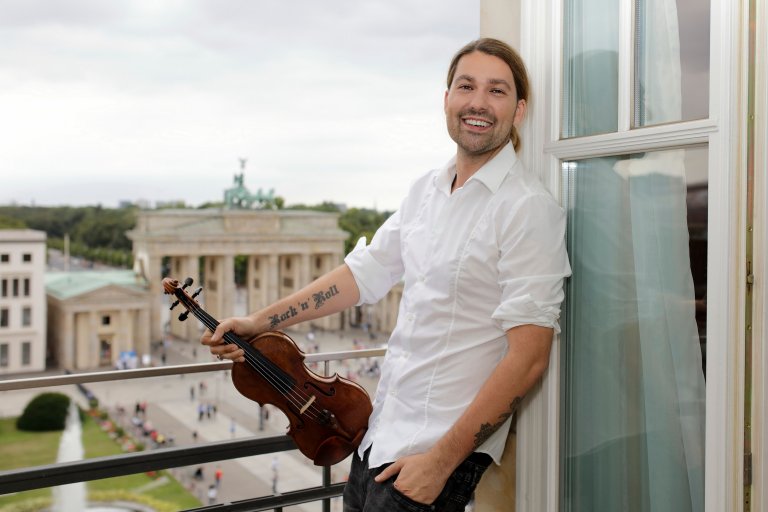 David Garrett (Photo: ©Pedro Becerra)

– During the pandemic, you experienced, like each of us, different emotions. It was a particularly difficult period for artists. What will you never forget from those terrible days?
– I am a person who always maintains a positive mindset. So I knew I would find time for many projects – for example, writing an autobiography.
I started writing a piano concerto, something I've always wanted to do for the past few years. I have started work on a new classical album which is due out at the end of the year.
It's called "Iconic" and will be released by Deutsche Grammophon.
I also did a music book – it's piano and violin versions of the whole soundtrack, so I had to reduce the orchestra and rearrange everything for piano and violin. I have literally been terribly busy. Probably the busiest period of my life was during the pandemic.
I just can't sit still, and there were so many things I wanted to do in the last ten years and now I found enough time for them.
– Was music the "lifeline" for you during the lockdown? How did you write your music? What stories will you tell us?
– No, I wouldn't say, because after all, I'm a young person and I didn't feel in real danger. Of course, I was aware of the whole situation, but it was kind of an opportunity to catch my breath and eventually even come out of it with positive attitudes.
I've played so many shows in my life, so this was a wonderful creative break for me, giving me the opportunity to indulge in new projects that will excite people.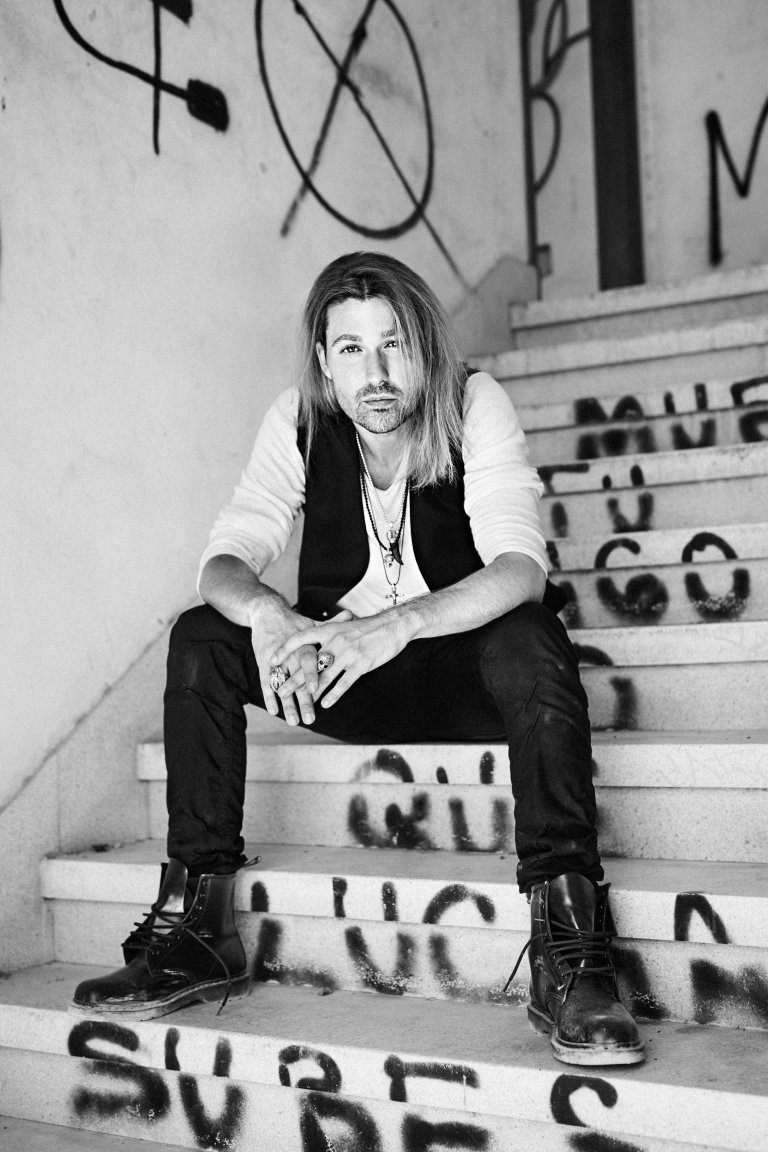 David Garrett (Photo: ©ChristophKöstlin STUDIO)

– How has the audience received your confessions so far during the tour?
– Well, they're not quite like confessions, it's not like going to church. Yes, I bare my soul musically, if that's what you mean, but I've actually been doing it since I was a kid
At the end of the day, this show is meant to celebrate life, to bring people together to enjoy great music, have fun, forget about their problems, put aside the worries of the pandemic and just party.
– Madonna calls you the "Brad Pitt of classical music", and Sting says that there is only one person who can perform both Vivaldi and AC/DC with equal virtuosity in one concert and that is David Garrett. How do you take these superlatives?
– Actually, I feel very humbled and I try to answer these comments every fucking day by working hard and, you know, putting in more time than a lot of other people.
I mean, that's the secret to success – work harder than anyone else around you.
– Which musicians did you learn from? Who are your idols?
– They are many – musicians, conductors, pianists, cellists… There are too many to name, but still: Yitzhak Perlman, Rostropovich, Zubin Meta, Abbado, Sinopoli, Christoph Eschenbach, Ida Handel, Isaac Stern, Menuhin …
I was lucky enough to work with so many wonderful musicians and it was the best education possible.

David Garrett (Photo: ©Pedro Becerra)

– The British director Bernard Rose invited you for the role of Niccolò Paganini in his film "The Devil's Fiddler"… Were you his only choice? Was there a moment when you hesitated whether to accept?
– Well, actually it was the opposite. In the beginning, I started this whole project (laughing) and only then did we look for a director to bring it to life.
So at the outset there was no option for poor Bernard Rose. Ha ha ha!
– How well did you know Paganini before the film, and did anything change after that?
– Every violinist knows the biography of Paganini and his music. If you are a good violinist and a good musician in general, you have studied about him, just as you have read the biographies of Mozart, Beethoven, Brahms, Bach…
It's part of your musical education, and if you're a violinist, you can't help but know about Paganini. Maybe you don't know everything, but still…
I'm a know-it-all kind of person, so I was already well prepared before even thinking about the role.
– "Fiddler of the Devil" do you take it as a compliment, isn't there something sinister in such a definition?
– You know, it's kind of like the King of Pop, kind of like Elvis – the King of Rock. Today, all musicians get an identity thanks to the media.
So, Paganini was a wonderful, phenomenal genius on the violin, but no less genius for achieving his fame and turning himself into a myth.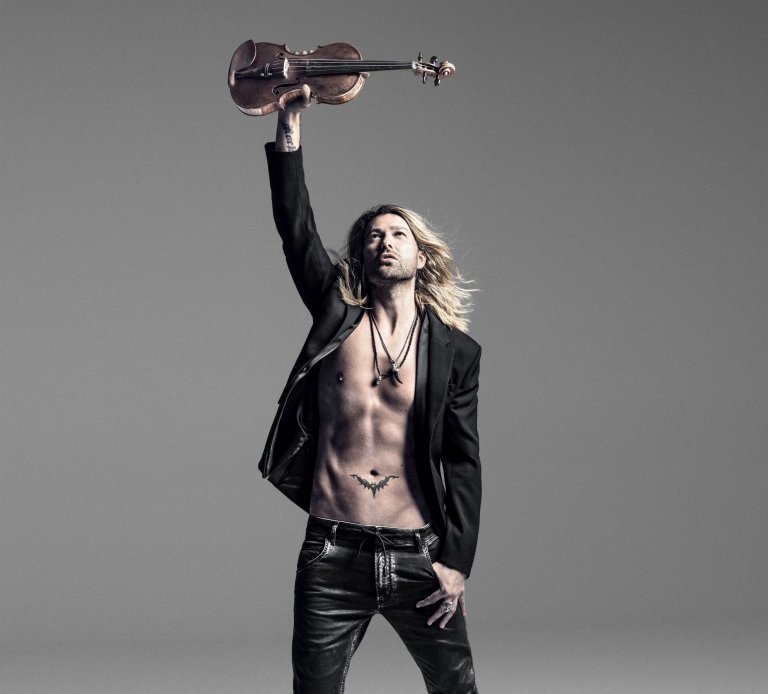 David Garrett (Photo: ©ChristophKöstlin STUDIO)

– In 2008, you broke the Guinness World Record by playing Rimsky-Korsakov's Flight of the Beetle for 1 minute and 5 seconds. Is there anything you can't play with your violin?
– I think if you are a violinist you should be able to play everything great. If you can't, you better go practice hard for hours or weeks to play it with ease.
Either you can play or you can't. Up to you.
– What is the next step up for a virtuoso like you?
– Musicality and orchestration are things you always develop.
There are always different points of view, you always find new things, you change personally and mature, you become wiser or more eloquent. Not only in the way you talk and act, but also in the way you approach music.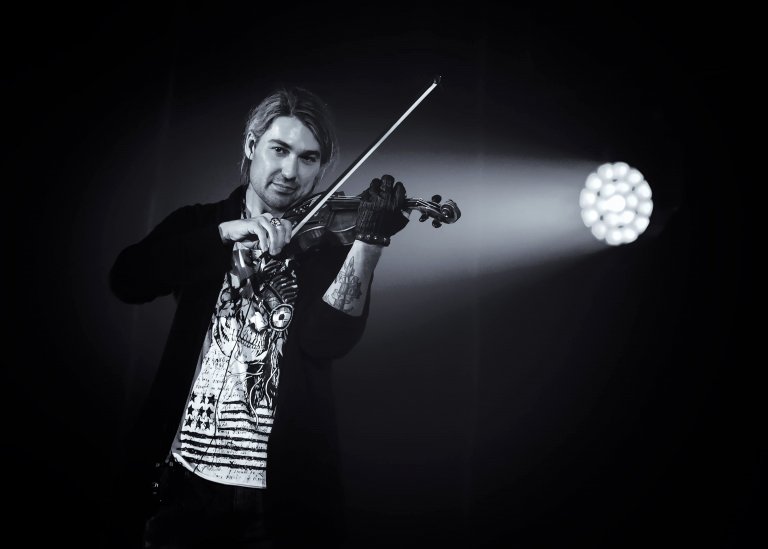 David Garrett (Photo: ©Wioletta Janoschek)

– What is the most valuable thing in life for you?
– Health!
As well as having great friends and realizing the beauty of life every minute.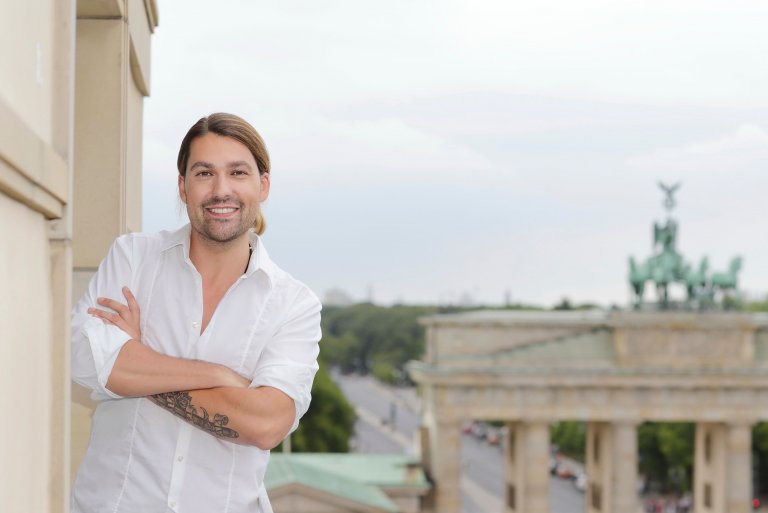 David Garrett (Photo: ©Pedro Becerra)

– What is your dream from now on?
– I hope that for many more years I will be able to have fun with music and that people will see me doing this.
– What are your impressions of the Bulgarian public during your previous visit? Are you happy to return to her?
– Oh, absolutely!
The show last time was great and everyone who was there and enjoyed it should definitely be ready for the new one because we definitely had time to create something even more exciting.
Interview of Valeria KALCHEVA
Tickets for the exciting open-air concert on August 30 at Yunak Stadium in Sofia can be purchased online at Eventim throughout the country and online at prices from BGN 85 to BGN 185.
All tickets are valid without the need for revalidation for the new concert location.
David Garrett was born in Aachen, Germany, to an American and a German. He started learning to play the violin at the age of 4, and at the age of 10 he was already giving concerts. At the age of 13, he signed a contract as an artist with "Deutsche Grammophon", gave concerts and made sound recordings of works by Mozart, Paganini and Tchaikovsky. At the age of 16, he was a soloist with the Berlin Radio Symphony Orchestra.


Photos: ©ChristophKöstlin STUDIO, ©Jörg Kollenbroich, ©Wioletta Janoschek/Collage: Trayana Gencheva/Dir.bg

In 1997, when he was 17 years old, he entered the Royal College of Music in London, but a year later he left for New York, where he continued his education at the Juilliard School. He ended up without any financial support from his parents, working a variety of jobs including modeling and cleaning school toilets (because that job paid students the best).
David Garrett is an unsurpassed experimenter and crossover artist who mixes different styles through a smooth transition from classics to modernity – pop and rock hits, jazz standards, rhythm and blues, thereby winning a young audience for classical music.