sport
Babunski: We have a derby match against Bulgaria, I expect changes for you – BG Football – National team
The national of North Macedonia – Dorian Babunski, spoke to Gong.bg ahead of the crucial qualifiers for our western neighbors in the League of Nations. As is known, the North Macedonians have key matches against Georgia and Bulgaria ahead of them, which will show whether the team will be promoted to League B in the UEFA tournament.
The former striker of Botev Vratsa also commented on the clash with the "lions", warning that he expects a tough match in view of the many new Bulgarian footballers called up by our new coach Mladen Krastaich. The two teams face each other on September 26 at "Toše Proeski" in Skopje from 21:45, and Gong.bg will follow everything interesting from Skopje for its readers.
"We are facing new challenges this time, and the negative result against Georgia in the first match obliges us to approach our upcoming one with them more aggressively. We have to be decisive in the final third of the pitch and believe that we can score more goals to win the match against the Georgians," Babunski began to our media.
"Then we finish this cycle with a home game against Bulgaria, which is a derby. Bearing in mind that Bulgaria has many new players called up, we should expect a different dynamic in their game compared to the first meeting. For sure they will show their qualities and try to take the three points from us. However, I believe that if we match their intensity, we will get a positive result against your team," continued the Debrecen striker.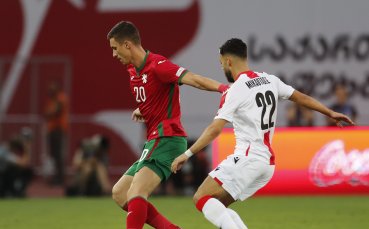 Babunski also spoke about his native efbet Liga and whether he continues to follow it after his transfer to Hungary. "Yes, I follow the efbet League closely. Glad to see different teams competing for the top spots. I am happy that Botev Vratsa has shown that he can play good football. I can see that they are going in the right direction and will earn more points before the winter break."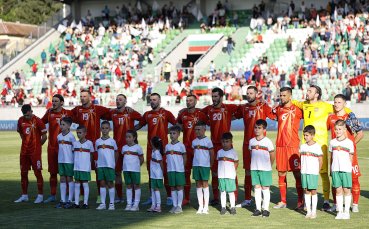 The North Macedonia international also spoke about his "life" in Debrecen after his move to the team. "The situation at the club was difficult in the first months. The truth is that there was a change in the team board as well as in the coaching staff and it was a challenge for everyone in Debrecen. In these moments of transition and change, we did not perform stably, but now I expect things to stabilize and show the best version of our team. I'm happy with the goals I'm scoring, but I can't be happy until we win more points and games," he concluded for Gong.bg.
In addition to the North Macedonians, the "tricolors" will also play Gibraltar on June 23 at the "Huvefarma Arena" in Razgrad.