Entertainment
A bunch of children from different women – this is Bob Marley's family
The great musician and activist Bob Marley lived for only 36 years, but he left a huge mark on the world of music, turning reggae into an international phenomenon through his messages of peace, love and justice.
Four decades after Marley left this world, his legacy lives on today. Not only through his work, but also thanks to his huge family.
During his lifetime, the musician acknowledged a total of 12 children from several different women. He was married to Rita Anderson Marley for two decades, and the two had an open relationship. He adopted two children from her previous relationships and acknowledged another five from different women.
They have three children together, but raise Bob's illegitimate children by other women.
Like any extended family, Bob Marley's heirs have pursued a variety of activities — some, like his eldest son Ziggy, have followed in their father's footsteps, while others have stayed out of the limelight or chosen different ways to honor his legacy.
Sharon Marley Prendergast (b. 1964)
She is Rita's daughter from a relationship she had before she married Bob. The oldest of all the children, Sharon is a singer and dancer – a member of the group Melody Makers, formed with her siblings. He released ten albums with her and won three Grammy Awards for "Conscious Party", "One Bright Day" and "Fallen Is Babylon".
Today, Sharon balances her work on stage with her work as curator of the Bob Marley Museum in Kingston. She is also the CEO of the NGO Total Care Learning Center.
Sydella Marley (b. 1967)
Bob and Rita's first daughter. She is a singer, dancer, fashion designer, actress and entrepreneur who runs the brands associated with her father's name, including Tuff Gong and Marley Natural.
In the 1980s and 1990s, he appeared in several films, including "The Mighty Quinn" and "Joey Breaker." He also took part in the Melody Makers, and after the band broke up, helped run the family's charity 1Love.
Her main activity today is related to clothing design. She designed the kits for the Jamaican national team from the 2012 Olympics, as well as the women's national football team, of which she is also a sponsor. He has his own brand of cannabis and is the director of the Bob Marley Foundation, which works in the field of education.
David Marley "Ziggy" (b. 1968)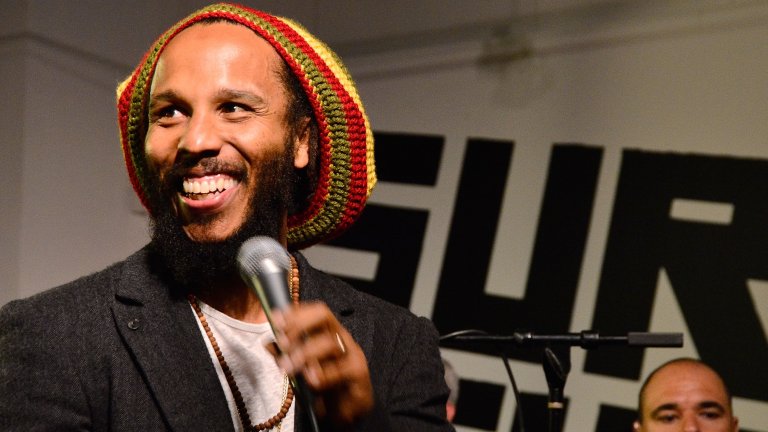 Photo: Getty Images
Ziggy Marley
Bob's first born son earned his own musical recognition first with The Melody Makers and later as a solo artist with eight studio albums and five Emmy Awards.
In recent years he has focused mainly on writing children's books, and his stage name Ziggy was inspired by David Bowie's album The Rise and Fall of Ziggy Stardust and the Spiders from Mars.
Stephen Marley (b. 1972)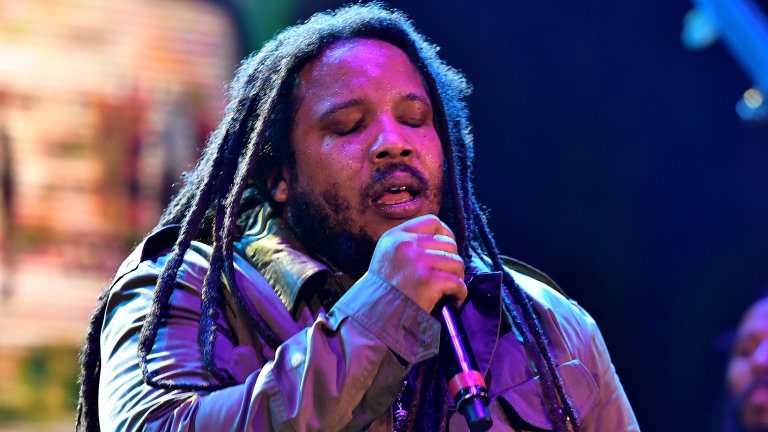 Photo: Getty Images
Stephen Marley
Also known by his nickname Ragamuffin, he was the last member of The Melody Makers, who also went on to have a successful solo career with three Emmy Awards as a musician and two as a producer for his younger brother Damien. Over the years, Steven has also worked successfully with other artists such as The Fugees and rapper Nelly.
Robert Marley (b. 1972)
Named after his father, he prefers to be called Robbie to avoid confusion. He is the son of Bob and Pat Williams, but was raised by Rita. He leads a life outside of show business and has so far only appeared in one documentary with his half-siblings, in which they travel to Africa in search of the roots of their father's music.
Rowan Marley (b. 1972)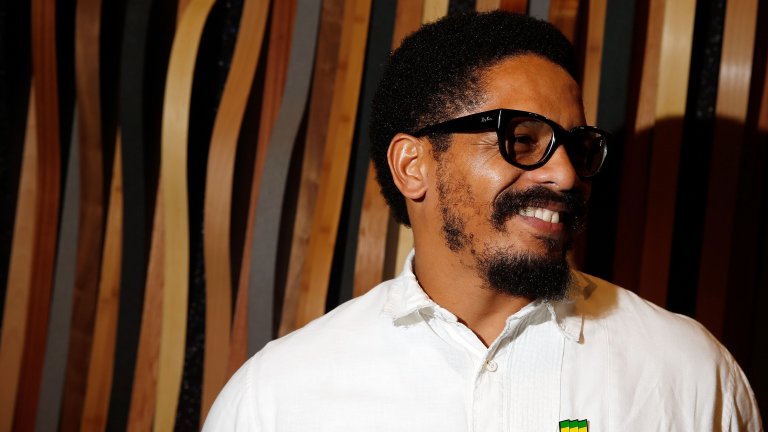 Photo: Getty Images
Rowan Marley
Bob's third son to be born within a year. He is the child of Janet Hunt, but also grew up with the rest of his siblings. Unlike most of his family, he is not a musician, but he was married to the hip-hop artist Lauryn Hill.
Rowan is a former American football player in the Canadian league, and today he has his own brand of coffee and an organic plantation. He is also the owner of the House of Marley headphone company.
Karen Marley (b. 1973)
She is the daughter of Bob and Janet Bowen. Born in England but raised in Jamaica, she has her own fashion line bearing her name.
Stephanie Marley (b. 1974)
Bob and Rita recognize her as their daughter, despite her grandmother's claims that she is actually the child of a man with whom Rita had an affair. She also leads a life away from the limelight with a career in the fashion industry.
Julian Marley (b. 1975)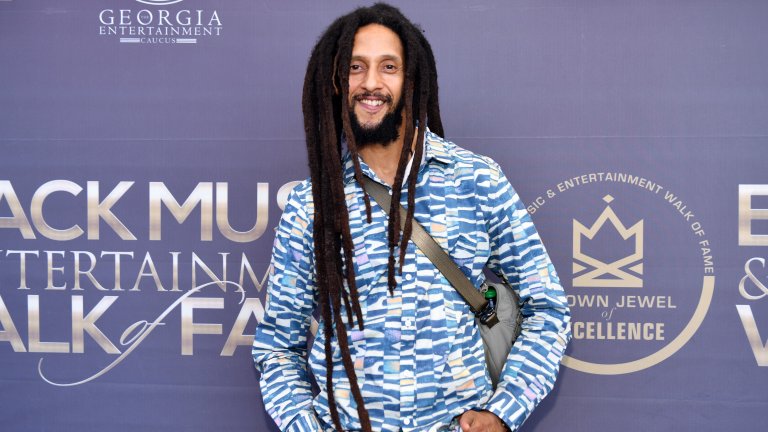 Photo: Getty Images
Julian Marley
Julian is Bob's son by Lucy Pounder. Like his father, he has a long musical career and has been nominated several times for "Emmy" in his role as a musician, producer and lyricist. He often works with his brothers Ziggy, Steven and Damien, and in 2008 he was invited by the Jamaican government to accompany the country's national team at the Beijing Olympics with his band Uprising.
Like his father, he is devoted to the Rastafarian religion and uses it as inspiration for his music and creativity.
Ki-Manny Marley (b. 1976)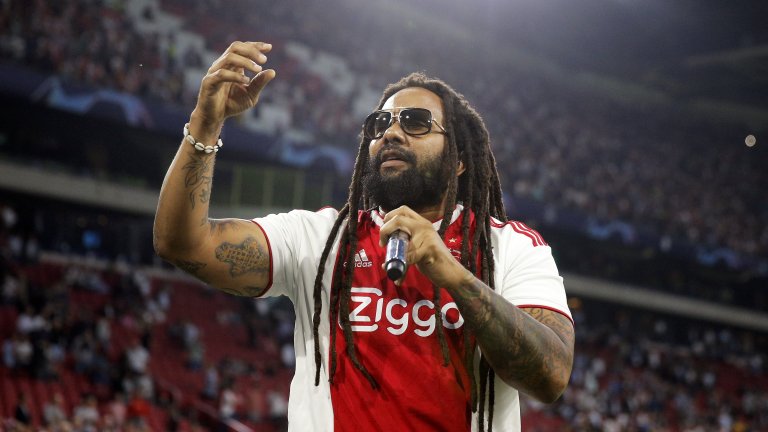 Photo: Getty Images
Ki-Mani
He was born in Jamaica, but when he was 9 years old he moved with his mother, Anita Belvis, to Miami. At first, he was mainly interested in sports, but later turned to music as a DJ and rapper, and then as a reggae singer.
Several of his songs reached the top of the UK reggae charts and in 2001 his album Many More Roads was nominated for a Grammy. He tried his hand at local Jamaican cinema, and over the years has worked with big names like Shaggy and Young Buck.
Damien Marley (b. 1978)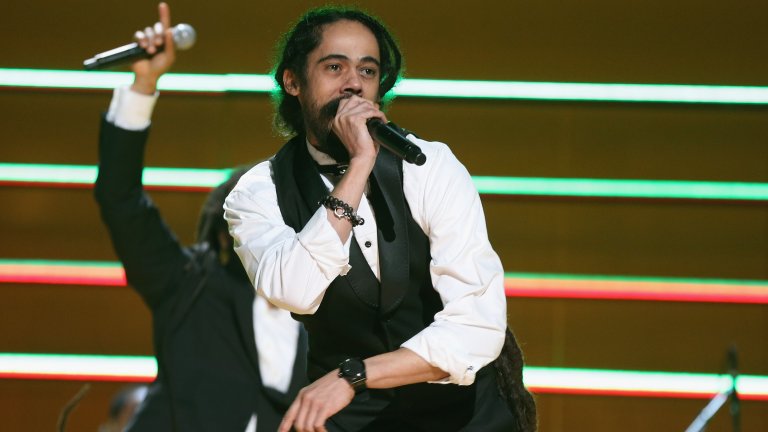 Photo: Getty Images
Decmion Marley
Bob's youngest son, whose mother is former Miss World Cindy Breakspear. He also managed to break into the music scene with four solo albums behind him and as many Grammy awards.
His most famous collaboration is with the rapper Nas and combines reggae, dancehall and hip-hop, and their lyrics are mostly related to social issues about the US and poverty in Africa.
Makida Genesta (b. 1981)
He was born just a few weeks after his father's death. Her mother is Yvette Crichton, and Makida grew up with her in the US. She is active in the Black Lives Matter movement, but otherwise stays away from the limelight and the rest of her family.
.